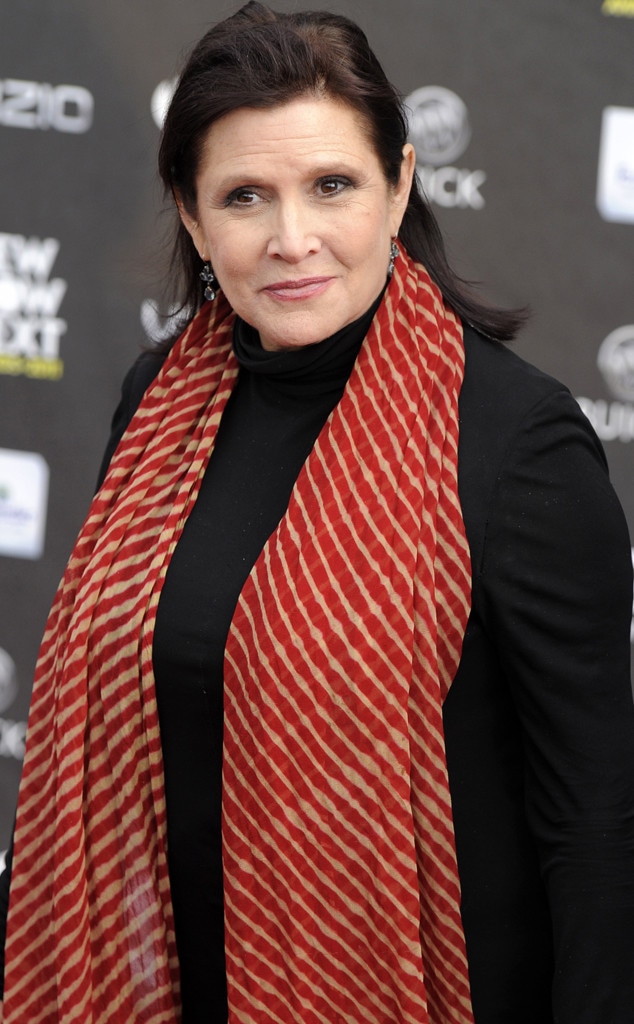 Chris Pizzello/AP/REX/Shutterstock
Carrie Fisher was honored with her first Grammy Award on Sunday.
The late actress won the award for Best Spoken Word Album at the 2018 Grammys pre-telecast for her memoir, The Princess Diarist. The Recording Academy Twitter account shared the news on Sunday, "Congrats Best Spoken Word Album - 'The Princess Diarist' #CarrieFisher #GRAMMYs."
Fisher's memoir, which is based on journal entries the legendary actress made around the time she starred in 1977's Star Wars, was released in November 2016. Just one month later, in December 2016, Fisher passed away at the age of 60 just days after suffering a heart attack on an airplane.
After Fisher's win,  her daughter Billie Lourd took to Instagram on Sunday to write a message to her fans. "Princess Diarist was the last profesh(ish) thing my momby and I got to do together. I wish she was here to carry me down the red carpet in some bizarre floral ensemble but instead we'll celebrate in true Carrie style: in bed in front of the TV over cold Coca Colas and warm e cigs. I'm beyond proud," she wrote.
Fisher's Star Wars co-star Mark Hamill also reacted to the news on social media. Hamill tweeted Sunday, "CONGRATULATIONS to my #GRAMMY-winning #SpaceSis!!! #AlwaysWithUs #AlwaysAWinner #CarrieOnFOREVER."
On December 27, 2016 the family's spokesman, Simon Halls, who spoke on behalf of Lourd, announced Fisher had died.
"It is with a very deep sadness that Billie Lourd confirms that her beloved mother Carrie Fisher passed away at 8:55 this morning," Halls told E! News in a statement at the time. "She was loved by the world and she will be missed profoundly. Our entire family thanks you for your thoughts and prayers."