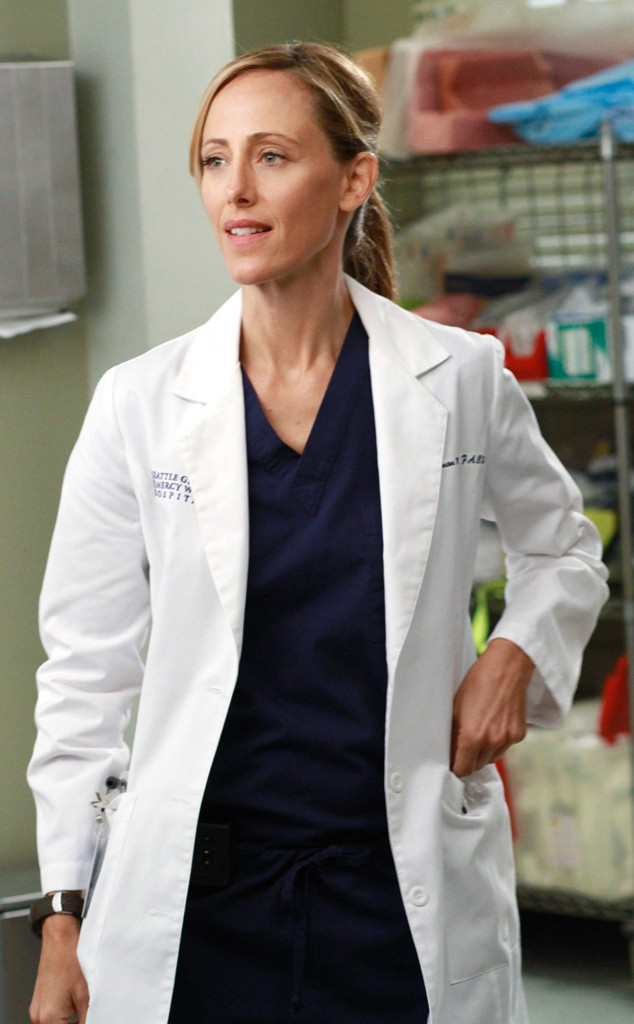 ABC
We haven't seen the last of Teddy Altman.
E! News has confirmed that Grey's Anatomy is bringing back former star Kim Raver for a second batch of episodes this season, following her three-episode arc at the start of season 14. The exact amount of episodes she'll be returning for remains to be seen, but there's a pretty good chance she'll be back to follow-up on the flirting that went down between her and her former flame, the single-and-ready-to-mingle Owen Hunt (Kevin McKidd).
After departing the series at the end of season eight, Raver was brought back into the mix thanks to the discovery that Owen's presumed-dead sister Megan (Abigail Spencer) wasn't actually deceased. As Owen brought Megan to Grey Sloan Memorial for the treatment she needed, Teddy stuck around for a bit to offer him some support.
TVLine first reported the news of Raver's return season 14 engagement.