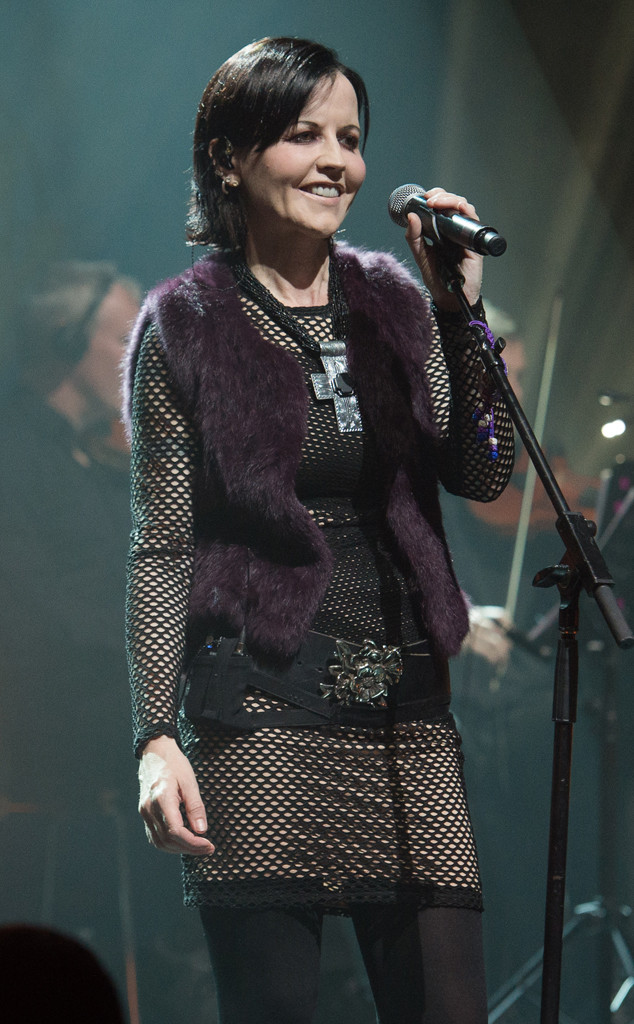 David Wolff - Patrick/Redferns
Fans of the beloved Irish singer Dolores O'Riordan gathered outside of St Joseph's Church in Limerick on Sunday to pay tribute to the late rocker, who died on Monday at the age of 46.
As is often customary in the Irish Catholic religion, Dolores' body was on display for the public in the open casket repose. According to the Irish Times, the Cranberries singer looked "at peace."
Dolores' mother and her six siblings attended the event as did her Cranberries bandmates, who placed a floral wreath next to her coffin which read, "The song has ended, but the memories linger on."
Cranberries songs played inside the church as fans were allowed in during a four-hour viewing, a tribute which has traditionally been reserved for heads of state, presidents and popes.,
The outlet also detailed that her ornate coffin was lined with photographs of the singer, who was described as "deeply religious."
"We come to offer a heartfelt greeting to a deeply loved and cherished daughter of Limerick. As we file past her coffin, let's pray for her, her family and those she loved and helped in life," Bishop of Limerick Brendan Leahy told the thousands of mourners. "I am conscious that, while millions across the world have been shocked by the sad news of her death, today is about Limerick's public moment to bid farewell."