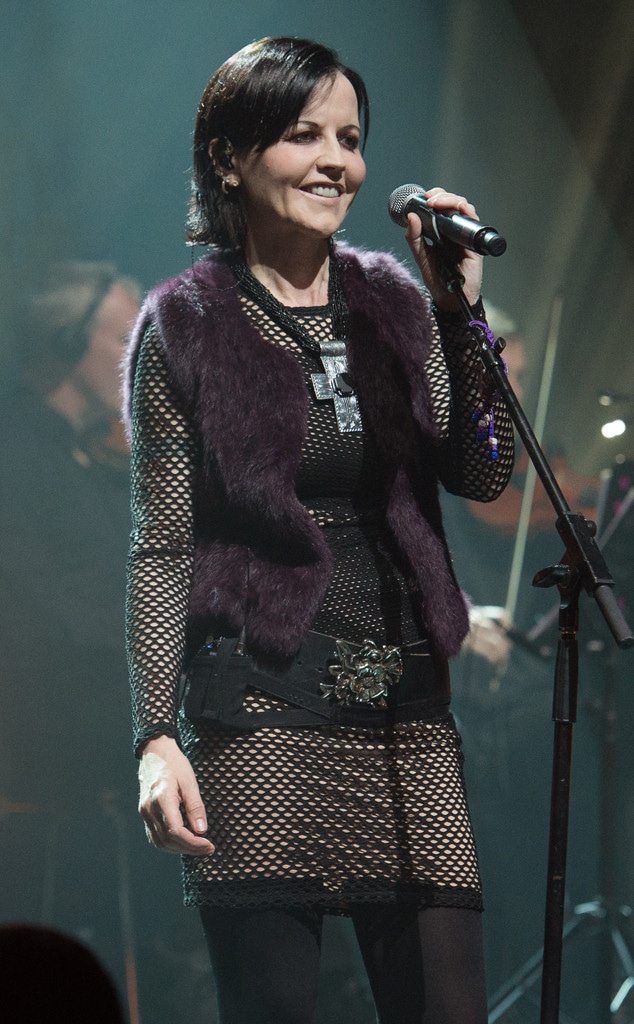 David Wolff - Patrick/Redferns
Dolores O'Riordan, singer for The Cranberries, has died at the age of 46.
Her publicist confirmed the news to BBC News.
"The lead singer with the Irish band The Cranberries was in London for a short recording session," a statement from the publicist read. "No further details are available at this time." 
The statement continued, "Family members are devastated to hear the breaking news and have requested privacy at this very difficult time."
According to a statement obtained by The Guardian, the singer passed away "suddenly" on Monday.
Per the band's website, The Cranberries were formed in Ireland in 1990 and have sold more than 40 million albums worldwide. In fact, the website claimed the group sold more than 15 million albums in the U.S. alone. The band's songs include "Zombie," "Dreams" and "Linger."
The group—which also consists of guitarist Noel Hogan, bassist Mike Hogan and drummer Fergal Lawler—took a six year hiatus and reunited in 2009 for a North American tour. In a message via the band's Twitter account, the three artists wrote, "We are devastated on the passing of our friend Dolores. She was an extraordinary talent and we feel very privileged to have been part of her life from 1989 when we started the Cranberries. The world has lost a true artist today. Noel, Mike and Ferdal."