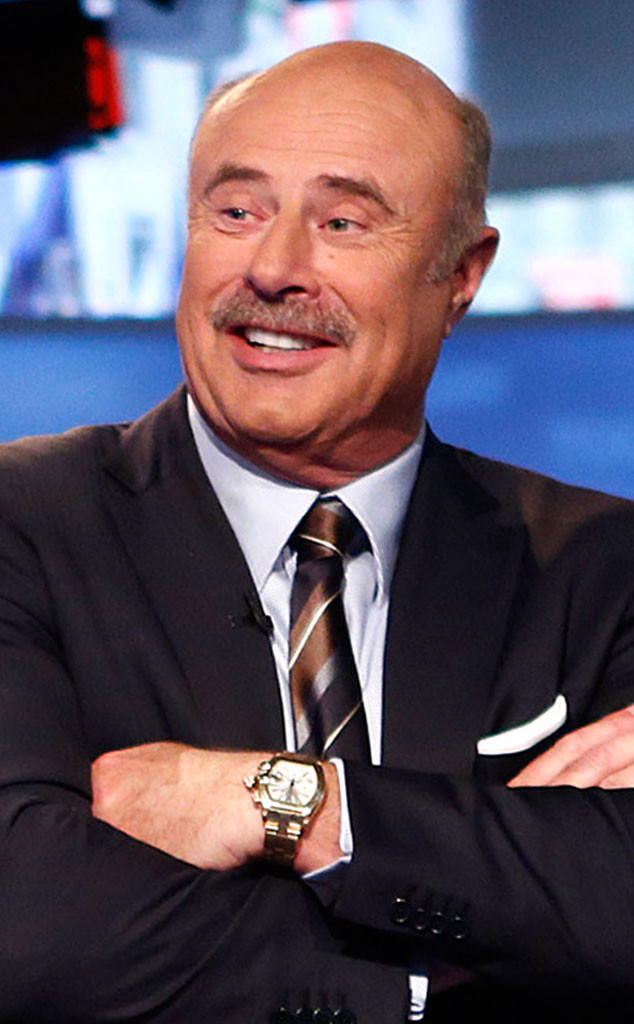 NBC
It's impossible to delve into every explosive moment that has occurred on Dr. Phil since the show premiered in 2002. (Well, it's possible, but who's got that kind of time?) Suffice it to say, nearly every episode has its moments, which is why Dr. Phil—a Donahue-meets-Maury hybrid of scandal, drama and sage wisdom—just spent an entire year as the No. 1-rated syndicated talk show on the air.
At the center of the now 15-year-old daytime TV staple is Phil McGraw, a charismatic former psychologist blessed with common sense, a sonorous voice, a way with words and the courage of his convictions.
"I do use an approach that is very straight-forward with people, I mean, because that's just who I am," McGraw said during an appearance on The Oprah Winfrey Show when the grasshopper stopped by to check in with the master. "I'm not much one for psychobabble and buzzwords, and lettin' your inner puppy come out and pee, or whatever. That's just not me—and I'm not for everybody."
"Over the years, my god, I've talked to every psychologist known to womankind," Winfrey, whose Harpo Productions produces Dr. Phil, "psychiatrists, therapists, people talking to their inner childs, and their inner puppies, and I haven't seen anybody better than Phil at human-functioning assessment."
It turned out he was for enough people to have made him the highest-paid TV host in the business, according to Forbes, which had him in first place this year—ahead of Ellen DeGeneres and Ryan Seacrest—with $79 million. He's rumored to be worth as much as $400 million, though, if that's a stretch, we can picture him demanding that we take the "Get Real Challenge."