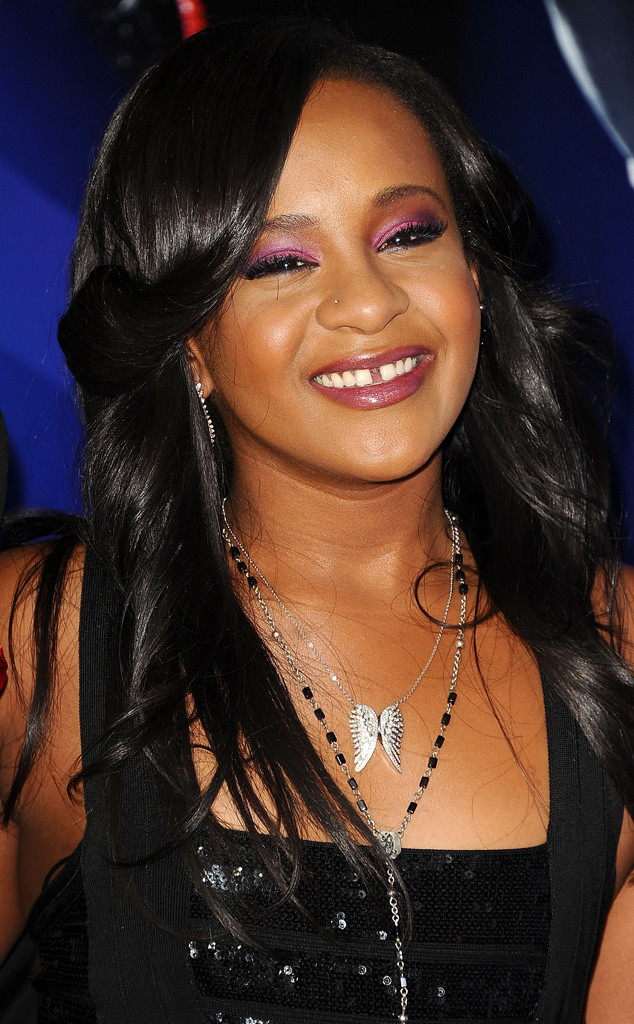 Jason LaVeris/FilmMagic
Bobbi Kristina Brown has passed away at a hospice center in Atlanta.
"Bobbi Kristina Brown passed away Sunday, July 26 2015, surrounded by her family. She is finally at peace in the arms of God," the Houston family said in a statement to E! News. "We want to again thank everyone for their tremendous amount of love and support during these last few months."
The only child of Bobby Brown and the late Whitney Houston was found unconscious in a bathtub at her home on the morning of Jan. 31 and had been in a comatose state ever since.
On June 24, Pat Houston released the following statement to E! News shedding a somber light on her niece's condition:
"Despite the great medical care at numerous facilities, Bobbi Kristina Brown's condition has continued to deteriorate. As of today, she has been moved into hospice care. We thank everyone for their support and prayers. She is in God's hands now."
The 22-year-old's passing comes a little more than three years after her mother's death. The legendary singer drowned in the bathtub in her suite at the Beverly Hilton hotel the day before the 2012 Grammys.
Tragically, Bobbi Kristina was discovered face down in the filled tub by a friend of her longtime boyfriend, Nick Gordon; Gordon is said to have immediately rushed to the room and tried to revive her with CPR while his friend called 911.
On July 15, multiple outlets reported that Gordon had been served with a $10 million lawsuit filed by Bobbi Kristina's state-appointed conservator as he left a Starbucks in Longwood, Fla.
Bobby Brown first broke his silence on the horrific family emergency the following day, stating, "Privacy is requested in this matter. Please allow for my family to deal with this matter and give my daughter the love and support she needs at this time."