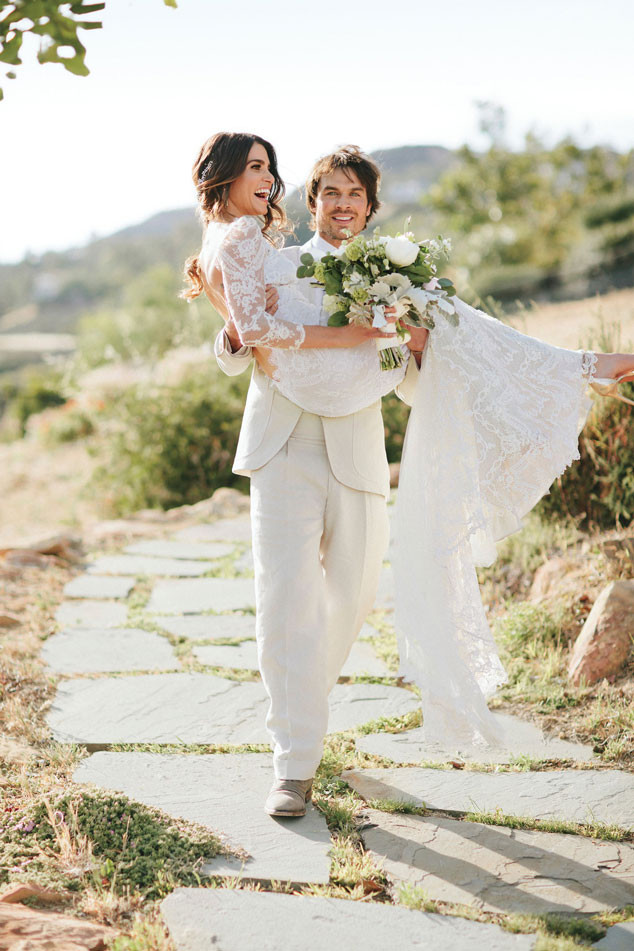 Glass Jar Photography / Brides
Happy birthday, Ian Somerhalder!
The actor turns 39 today and his wife Nikki Reed just posted a poem for him in celebration of the special day. The actress took to Instagram to send birthday love to her husband.
"To the only person that loves broccoli and a homemade face mask more than I do... my poet, my dreamer, my favorite guy in the world," Reed wrote.
"A day celebrating you and only you, nothing makes me happier. Another year, an incredible year, one we will surely never forget. It's hearing your sweet voice singing silly songs with me in the morning. It's knowing I can always count on you to order five trays of french fries so I can eat four," the poem begins.