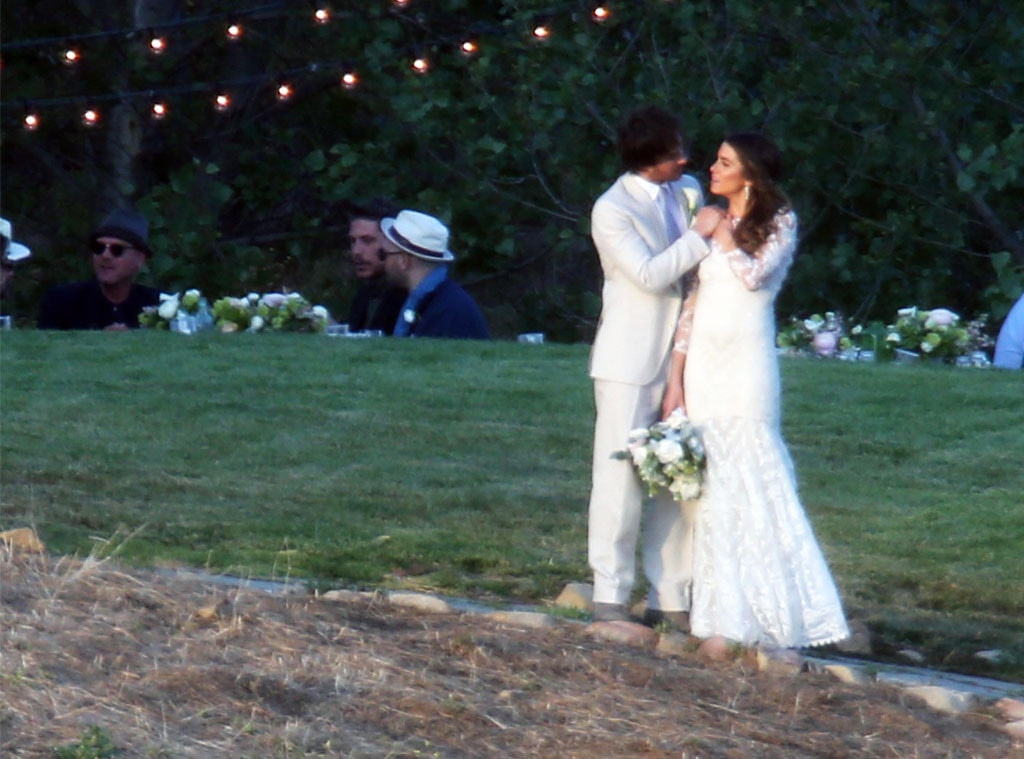 BSB/Splash News
Ian Somerhalder and Nikki Reed are officially husband and wife!
The 36-year-old Vampire Diaries hunk and the 26-year-old Twilight actress got married Sunday at sunset in Santa Monica, Calif., E! News confirms. Hours before getting married, Somerhalder tweeted, "most beautiful morning ever..."
In a loving gesture, E! News can confirm that in lieu of gifts, wedding guests were asked to donate to the newlywed's animal rescue charity.
Paparazzi photos from the ceremony began to circulate on Twitter early Monday morning.
The cute couple's nuptials come about nine months after they first started dating and almost four months after they got engaged.
Reed and Somerhalder first sparked romance rumors when they were spotted getting their PDA on in July at an L.A. farmers market. In addition to their obvious chemistry, the duo bonded over their love for animals.
Shortly after hooking up, they proved they were getting serious fast by adopting a horse named Eagle together. They also adopted a pet kitten together (talk about a quickly expanding family!).
And animals aren't the only passion Reed and Somerhalder have in common. They also started a production company together several months ago. "Nikki and I are starting a production company and we're going to be able to tell even more stories that we really want to tell, everything from documentaries to TV shows to movies...all kinds of stuff," Somerhalder told E! News. "Having the success of a television show like [Vampire Diaries] really allows you to be able...now I get to start spreading my creative wings as well."
"It's going to be awesome," the hunky star added of their joint project. "Listen, it's about telling stories and it's about creating the content to tell those stories and whose going to distribute that content."
E! News exclusively broke the news that Reed and Somerhalder were engaged back in January. At the time, a source told us that Somerhalder told Reed he had "been in love with [her] for years," long before they took their friendship to the next level. "They're so happy," the source told E! News. "They were crazy happy from the start. Their families love each other. It just feels really right."
A few weeks after the engagement news, Reed gushed to E! News of her fiancé, "He's the best. He's the most thoughtful human being on the planet."
And in February, we got our first look at Reed's giant diamond engagement ring.
Congrats, you two!