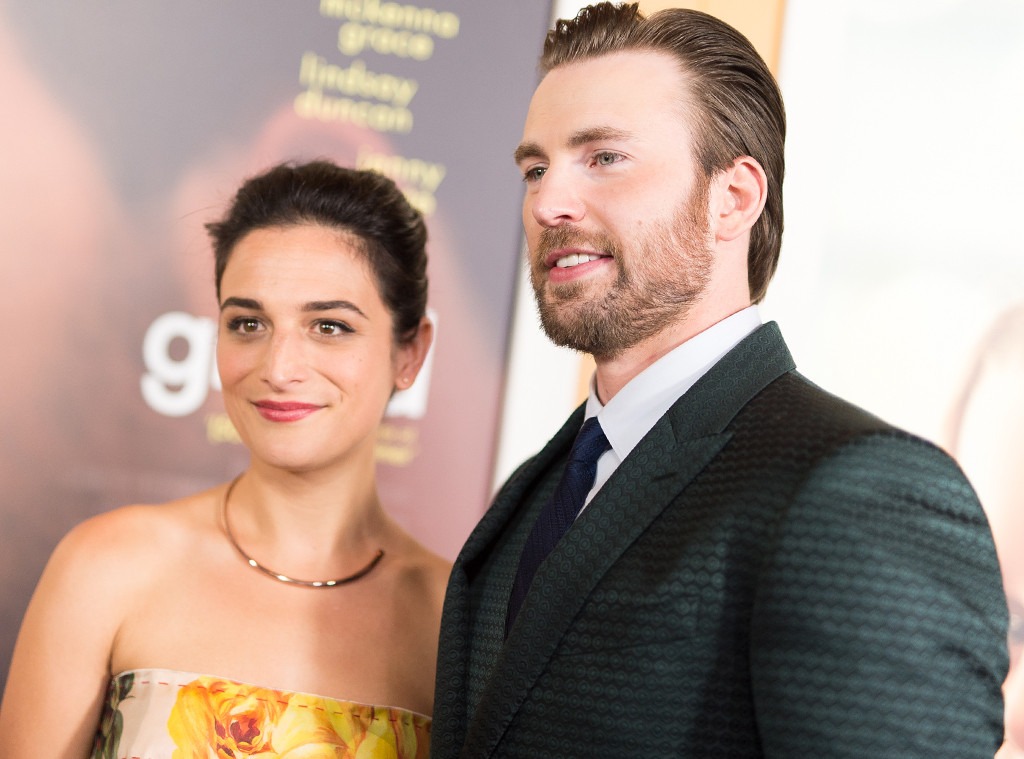 Emma McIntyre/Getty Images
We've been playing the guessing game about these two since last month, but now all signs seem to point to Chris Evans and Jenny Slate's rekindling.
Yes, the talented duo—who split in February after nine months—participated in a flirty Twitter exchange in October, and now thanks to a few new tweets, it looks like things might be back on.
Evans turned the rumor mill once again on Tuesday when he shared a video of his adorable dog, Dodger, barking along to a Lion King song.
Despite the cuteness, the dog wasn't the one to catch our attention. Rather, we were busy dissecting a woman's laughter that resounded in the background.
Could the contagious giggle belong to Slate? It sure sounds like it!
Our speculation was seemingly confirmed this morning when Slate took to Twitter to share a long tweet about how much she adores her "boyfriend" for supporting her love for shopping.
"My boyfriend does many dreamy & generous things," she began. "But number 1 in my mind right now is how he celebrates my new turtlenecks/let's me show him my online shopping spoils&cheers me on."
If that doesn't clarify things, we don't know what does!
Meanwhile, Slate and Evans dated for nine months and split in February of this year—a breakup that a source described to E! News as "amicable."
A little over a month later, Slate opened up in a March issue of New York magazine about falling for Evans and what led to their split.
Dave Allocca/Starpix/REX/Shutterstock
She admitted she didn't "feel like his type," but she eventually learned they actually had a lot in common.
"Chris is truly one of the kindest people I've ever met, to the point where sometimes I would look at him and it would kind of break my heart," she explained. "He's really vulnerable, and he's really straightforward. He's like primary colors. He has beautiful, big, strong emotions, and he's really sure of them. It's just wonderful to be around. His heart is probably golden-colored, if you could paint it."
She said his immense fame and her recent divorce from Dean Fleischer-Camp had a lot to do with their breakup.
"When Chris and I started dating, my husband and I had only been separated for a couple of months," she explained. "Even though we had an amicable divorce, I think that's still something that you need to mourn. When you get separated from somebody that you actually care about, it is the destruction of a belief system. That is really, really sad. I just didn't have the tools. And I didn't think very hard about that, to be honest."
After they split, she admitted they decided not to speak, but she hoped that would change.
"I'd love to be his friend one day," she confessed. "But we threw down pretty hard. No regrets, though. Ever."