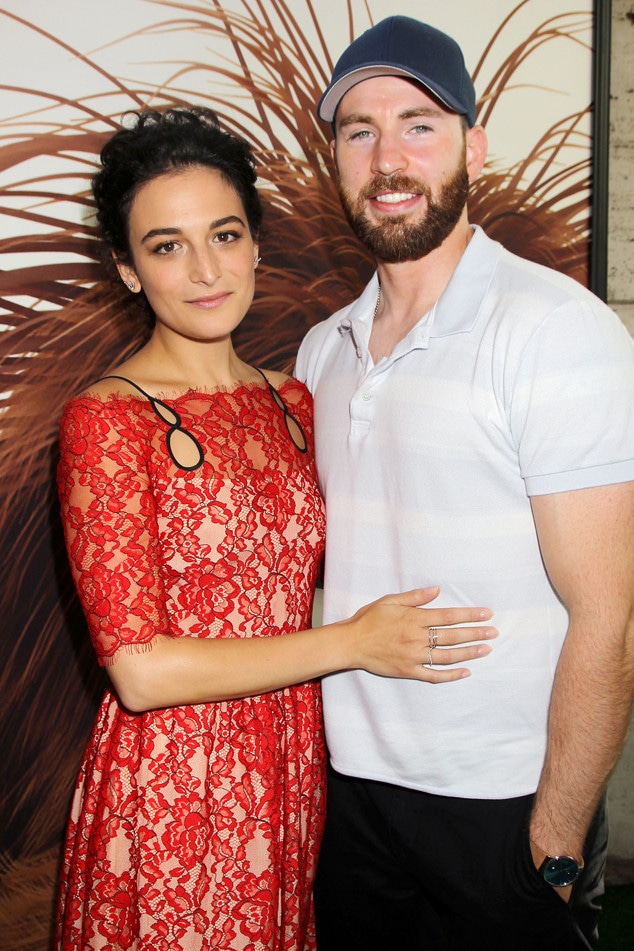 Dave Allocca/Starpix/REX/Shutterstock
Forget about love notes; pass along a love tweet!
While Chris Evans and Jenny Slate may have called it quits on their romantic relationship back in February, the former couple has some fans asking if these two could be giving love a second chance.
Over the weekend, Chris took to Twitter with a random thought for his followers.
"The theme song to Mash stresses me out. The Pavlovian response is that it's time to go to bed and I probably haven't done my homework," he wrote online.
"'Probably haven't'???? Cmon, Christopher. Have you done your homework or haven't you?" Jenny replied back while raising a few eyebrows. "It's 7pm and you've had the whoooole weekend. Cmon."
Watch:
Chris Evans & Jenny Slate Tackle "Gifted" Roles
But wait, there's more!
Chris wrote back, "How's your handwriting? Can you write me a note? Let's cut class!" Jenny added, "This is terrifying and exhilarating. Meet me behind the gym after science. I have shark bites." LOL!
While it may just be two friendly exes exchanging a few humorous tweets, it hasn't stopped some fans from speculating about their status. 
Earlier this month, Us Weekly reported the pair reuniting for a dinner date in Atlanta. And unlike other couples who have nasty breakups, these two have stayed cordial with one another.
"She's the best. I've never ever ever met someone in my life who has a mastery of the English language the way she does," Chris previously shared with People. "She'll give you one sentence and there's no fat to it. You're like, 'You just chose such an unbelievable collection of words that beautifully articulate what you say.'"
He added, "It's like an art form talking with her, because the visuals associated with her expression are just so colorful. She's so vulnerable, so honest, so interested in other people more than herself. She's incredibly compassionate. There's just nothing to not love about her."
As for Jenny, she couldn't help but be attracted to her Gifted co-star who proved to be quite the charmer early on.
"I remember him saying to me, 'You're going to be one of my closest friends,'" she recalled to New York magazine. "I was just like, 'Man, I f--king hope this isn't a lie, because I'm going to be devastated if this guy isn't my friend.'"