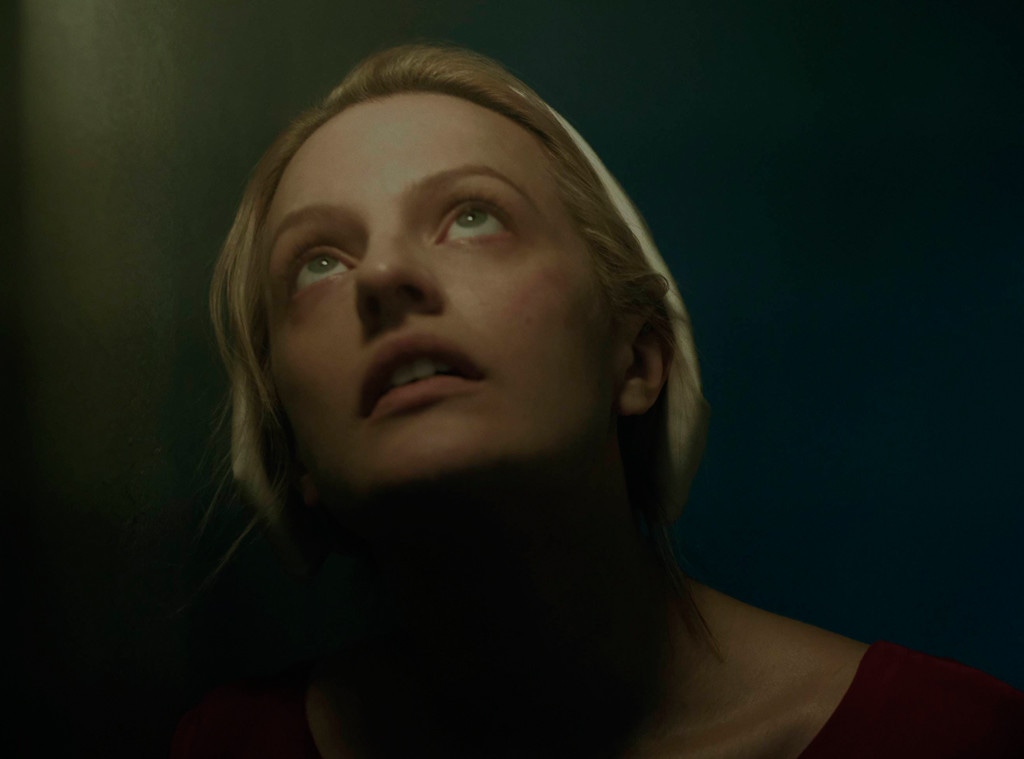 Hulu
The 2017 Emmys don't air until Sunday, Sept. 17, but gaze with us into the crystal ball presented by the 2017 Creative Arts Emmy Awards ceremony to see what shows will be celebrating wins on TV's biggest night.
Outstanding Drama Series
Stranger Things and Westworld took home five awards. Both shows are up against each other from top Drama prize, but they face tough competition with The Handmaid's Tale, House of Cards, Better Call Saul, The Crown and This Is Us. The race for this prize was largely considered to be between The Handmaid's Tale, The Crown and the only broadcast series, This Is Us, but Stranger Things appears to be the dark horse here. Even Barb got an Emmy nomination.
Outstanding Lead Actress in a Drama Series
Alexis Bledel took home the Guest Actress honors for The Handmaid's Tale, boosting Elisabeth Moss' chances of taking home the award. However, Claire Foy took home the Golden Globe for her work as Queen Elizabeth II in The Crown. There's always a chance the vote could split allowing for another equally as deserving nominee to take home the award, like Keri Russell?
Outstanding Lead Actor in a Drama Series
Gerald McRaney won the Emmy for Guest Actor in a Drama Series for his work in This Is Us, which seems to indicate Sterling K. Brown will be triumphant in this category. His competition includes his This Is Us dad Milo Ventimiglia, House of Cards' Kevin Spacey, Better Call Saul Star Bob Odenkirk, Ray Donovan's Liev Schreiber, The Americans star Matthew Rhys and Westworld's Anthony Hopkins. Hopkins could pull of a surprise win, HBO is always an Emmy favorite and Hopkins is an acting legend.
Outstanding Supporting Actress in a Drama Series
This looks like a three person race between Westworld's Thandie Newton, Stranger Things breakout star Millie Bobby Brown and This Is Us' Chrissy Metz. Each of their shows has been honored a number of times, with each other their performances also garnering praise and buzz when the shows were airing new episodes But then there's The Handmaid's Tale stars Ann Dowd and Samira Wiley, both actresses lauded for their work in the show and other timely projects like The Leftovers and Orange Is the New Black. Previous winner Uzo Aduba is also in the running.
Outstanding Comedy Series
This is Veep's to lose. The HBO series picked up a number of Emmys at the Creative Arts ceremony and won the award last year. Newcomer Atlanta is certainly still buzzy and black-ish is as great as ever, but Veep will likely take home the top honors once again.
Outstanding Lead Actress in a Drama Series
Julia Louis-Dreyfus is going to get this for a sixth year in a row. If she doesn't, we'll eat our hats.*
*That's just a figure of speech, we really won't eat hats.
Outstanding Lead Actor in a Comedy Series
Move over Jeffrey Tambor! Donald Glover will take home at least one award for Atlanta at the 2017 ceremony, likely this top one.
Outstanding Supporting Actress in a Comedy Series
Kate McKinnon will likely repeat last year's win here. Saturday Night Live cleaned up in the Guest category with Melissa McCarthy and Dave Chappelle each taking home an Emmy for their work hosting. SNL's Leslie Jones and Vanessa Bayer are both also nominated in the category, as are Judith Light, Kathryn Hahn and Anna Chlumsky.
Outstanding Supporting Actor in a Comedy Series
Saturday Night Live reigned supreme at the Creative Arts ceremony and Alec Baldwin will likely beat out Veep favorite Tony Hale and Baskets' Louie Anderson for this award. How Tituss Burgess has never won remains quite the mystery. Other nominees include Modern Family's Ty Burrell and Matt Walsh for Veep.
In the Miniseries and TV Movie categories, Big Little Lies took home a few awards at the Creative Arts Emmys and will likely continue dominating at the main event. Its biggest competition, Feud: Bette and Joan, won a handful of awards, but not as many was were expected.
The 2017 Emmys air Sunday, Sept. 17 at 8 p.m. on CBS. Be sure to come back to E! News for all your Emmys needs.