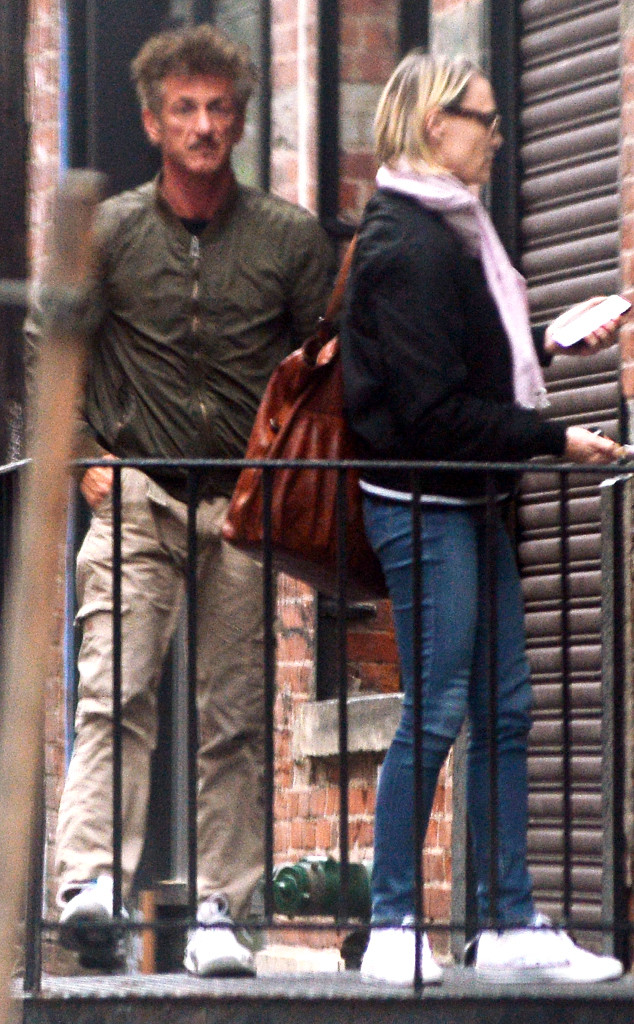 Elder Ordonez/Splash News
Sean Penn and his ex-wife, actress Robin Wright, were spotted hanging out together in New York City earlier today.
The on-again, off-again exes were pictured arriving at an apartment together with packed duffel bags. Penn looked quite the gentleman, carrying both suitcases for his one-time partner.
For the outing, Penn opted for khaki cargo pants, an olive bomber jacket and some comfy white shoes. Meanwhile, the House of Cards actress was low-key in her off-duty ensemble, which consisted of jeans, a black jacket and pink scarf. She was also wearing comfy white shoes.
As for what the nature of what these two were up to today? A source close to Sean tells E! News that the trip has to do with visiting their son Hopper Penn, who is currently in New York City. The couple also has daughter Dylan Penn together as well.