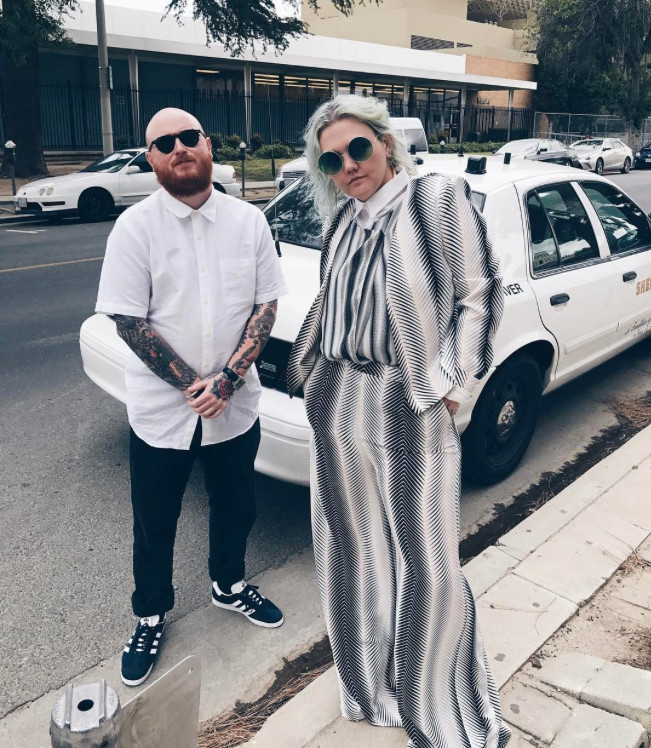 Instagram
While Elle King has not revealed the reason behind her and Andrew Ferguson's split, E! News has confirmed that last month, he was arrested for domestic violence after an altercation with her.
The singer of "Ex's & Oh's" and Rob Schneider's daughter was supposed to marry Ferguson, who is from Scotland, in April. She said on the 16th of that month she "skipped out" on her wedding and earlier this week, she revealed the two had actually secretly wed last year, three weeks after they met, and have separated.
According to a report by the Los Angeles County District Attorney's office, police arrested Ferguson for domestic violence on April 23, a week after the former couple's wedding ceremony date.