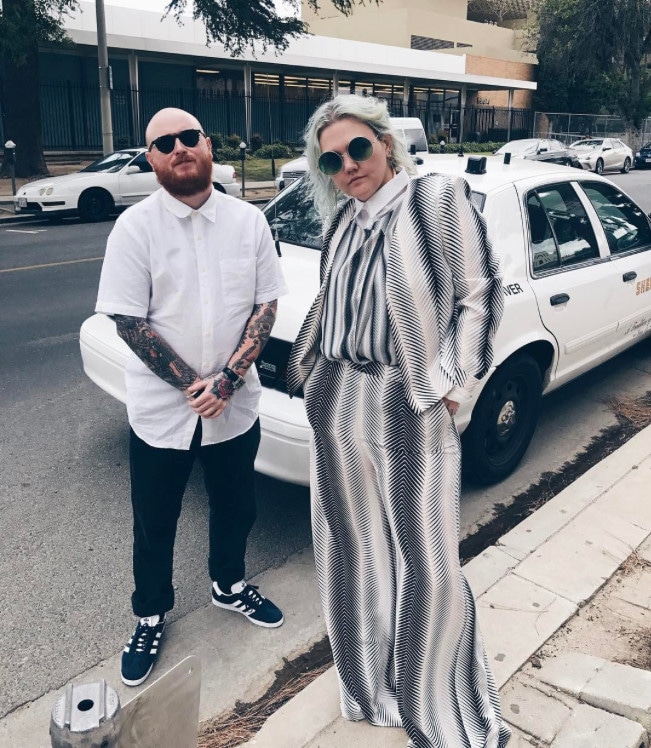 Instagram
Elle King is about to have a new reason to sing about her exes.
The singer just revealed some very personal news on Instagram about the love in her life and why she is asking for space during this difficult time.
King posted a photo with her longtime beau Andrew Ferguson and gave some insight into why she never tied the knot on her highly publicized wedding day just four weeks ago.
As it turns out, the pair was actually already married—and on their way to ending their marriage.
Watch:
Elle King & Dierks Bentley - 2017 Grammys E! Glambot
"We secretly got married 3 weeks after we met on 2/14/2016. It was and will forever be, one of the happiest days of my life," she shared before adding, "This photo was taken today, 5/15/2017. A month after what should have been our big wedding ceremony."
King continued, "My heart is broken. My soul aches. I am lost. He is the greatest love of my life. He is my best friend. As we separate, and attempt to find our footing through life, all I can hope for us is that we both find happiness within ourselves. I love you. You'll always have my heart. You'll always be my first husband."
While receiving well wishes from fans around the world, King also asked for privacy during this undeniably difficult time.
"Please be respectful of our emotions and our space during this time. Everybody thought I lost my mind and I did. So, be kind."