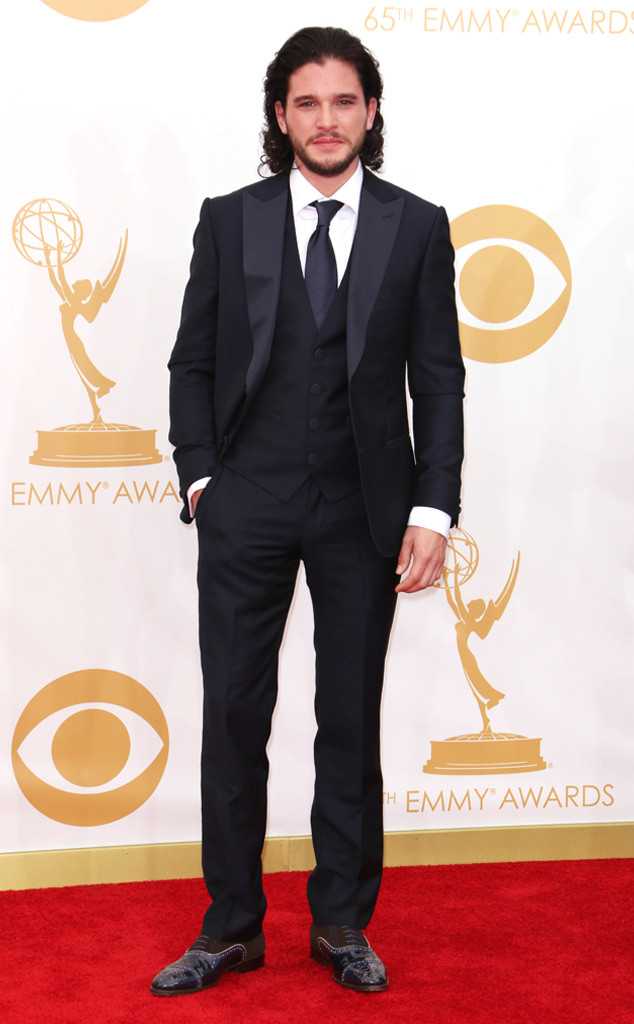 Rex Features/ZUMAPRESS.com
Why, Kit Harington, do tell!
The Game of Thrones hunk has revealed some juicy details about his life before fame in a new interview with Elle.
When asked about his character Jon Snow's adventurous sexual escapades with Wildling paramour Ygritte on the award-winning series, Harington revealed that his first time in real life "was a little less left-field than in a cave."
However, it was still a spontaneous decision. The British-born actor described it as "a typical sort of teenage thing, at a party," adding, "I was probably too young." As in "not far off" when the interviewer guessed 13.
"I think the girl and I just kind of wanted to. You either hold on and do it right, or you're young and decide to get the monkey off your back."