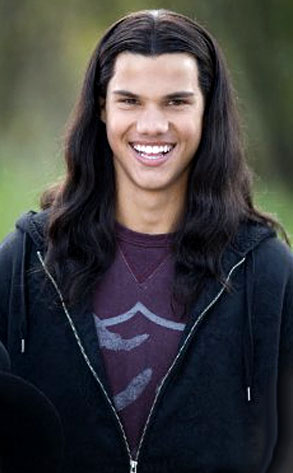 Summit Entertainment
We're over the New Moon!
Taylor Lautner, whose normal-shaped incisors still left fanggirls panting for more in Twilight, will get the chance to morph into a werewolf, according to director Chris Heitz.
"I'm very happy to announce that Taylor Lautner will be playing Jacob Black in New Moon and that he's doing so with the enthusiastic support of Summit Entertainment, the producers, and Stephenie Meyer," Heitz announced Wednesday in a post to Meyer's website.
There had been some doubt as to whether the 16-year-old would be asked back for the Twilight sequel, which will force Jacob to grow in both character and sheer physical size.
Lautner told MTV News recently that, while he can't automatically grow hair, he's been bulking up in anticipation of continuing in the role.