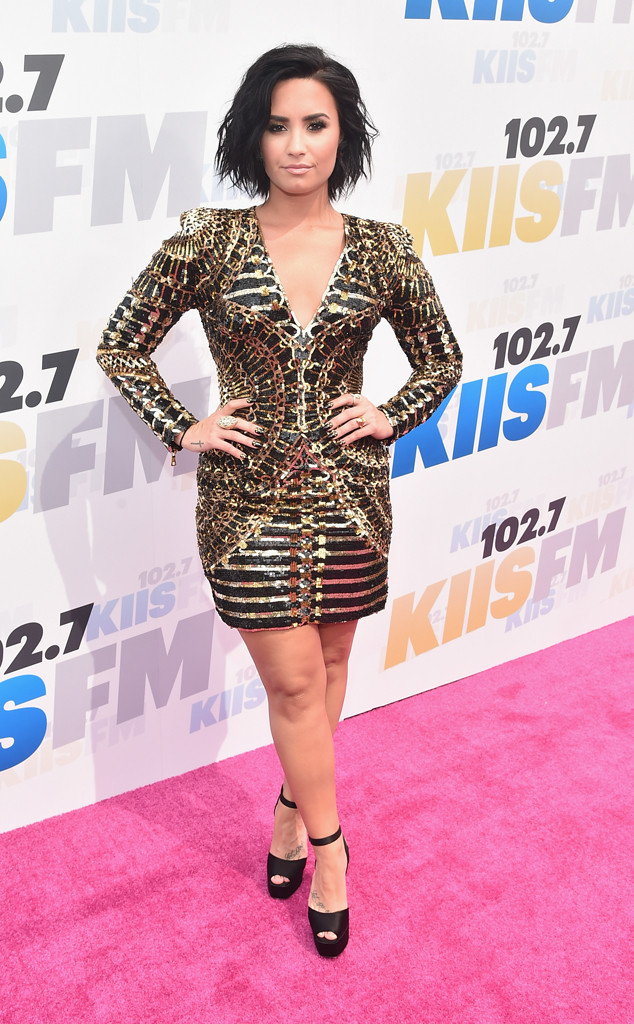 Alberto E. Rodriguez/Getty Images
Demi Lovato made good on her promise to return to Twitter "more honest than ever" following a brief hiatus.
The 23-year-old pop star had quit the social network Monday afternoon, saying she likes Snapchat" because she doesn't "have to see what some of y'all say." She had also vowed to quit Instagram. Lovato returned to Twitter exactly 24 hours later, promising she is "coming back more honest than ever." She also continues to post on Instagram.
On Tuesday, Lovato said on Twitter she loves her fans too much to "leave them over some lame ass haters." She has since also used the network to continue to promote her and Nick Jonas' joint tour.
But on Thursday, she unleashed the fury, or rather, a rant about the popularity of celebrity news.