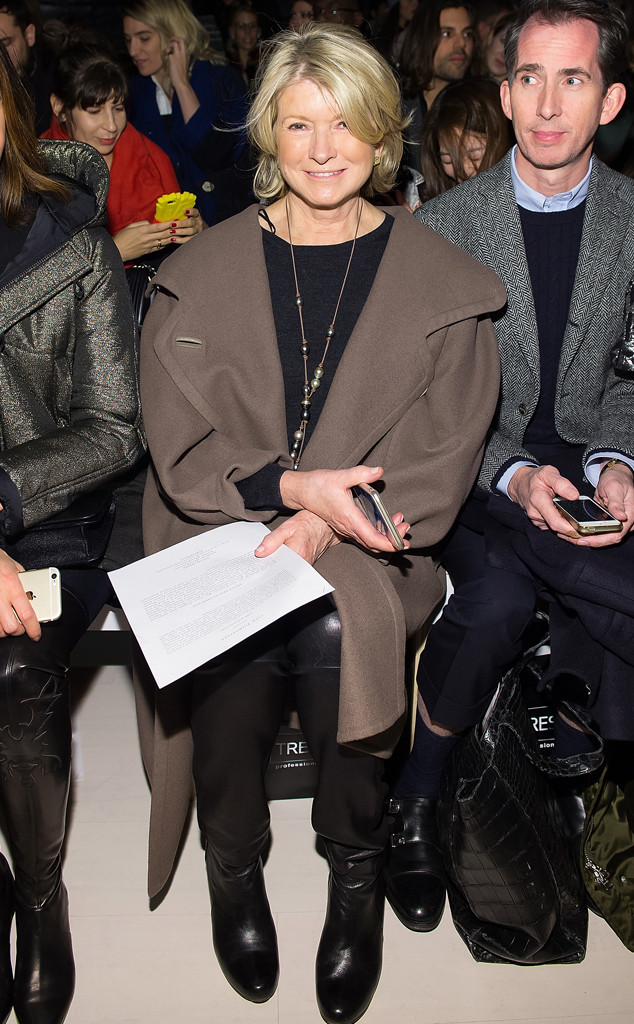 Michael Stewart/WireImage
Martha Stewart had a big day on Twitter Wednesday.
The lifestyle guru had a field day while attending Daily Mail's MailOnline yacht in Cannes, where Jason Derulo put on what appears to be an epic performance. Stewart took to Twitter to live tweet the whole ordeal, and it was debatably some of the best content to hit the platform.
"Now Jason Derulo is singing for us. Quite a show," she wrote on social media, adding pictures for solid visuals. "It's hot and he is shedding his clothes."
But Derulo wasn't the only person getting some attention from Stewart! The chef also called out Kim Kardashian's BFF Jonathan Cheban, although she didn't know exactly who he was. Posting a picture of Cheban, Stewart tweeted, "#seriouslypopular @DailyMail @MailOnline do you know this guy?? He says he is well known."