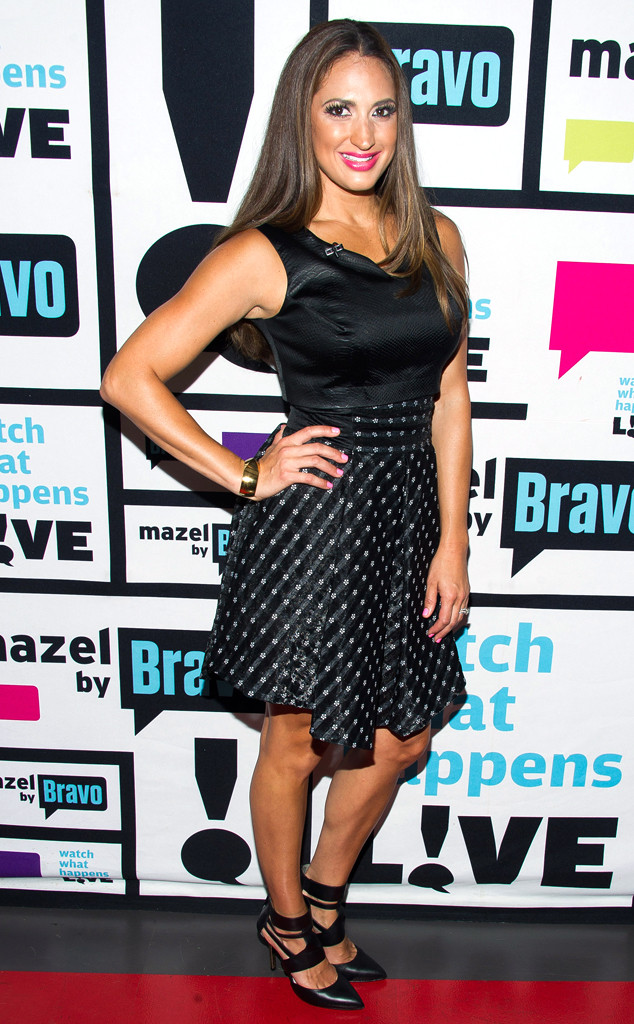 Charles Sykes/Bravo
Amber Marchese is ready to tackle her latest health obstacle.
As the Real Housewives of New Jersey alumna continues to receive treatment for breast cancer, E! News can confirm that the reality star was recently diagnosed with Lyme disease.
"I'm newly diagnosed so I am just now doing a lot of research on Lyme," she shared with E! News. "It's rather confusing right now for me to understand if what I am feeling is from breast cancer treatments, Lyme, sore from the gym, or simple aches and pains from pushing 40."
The proud mom added, "People have been reaching out and sharing their stories with me and what I do know is this is definitely an area that needs more research."