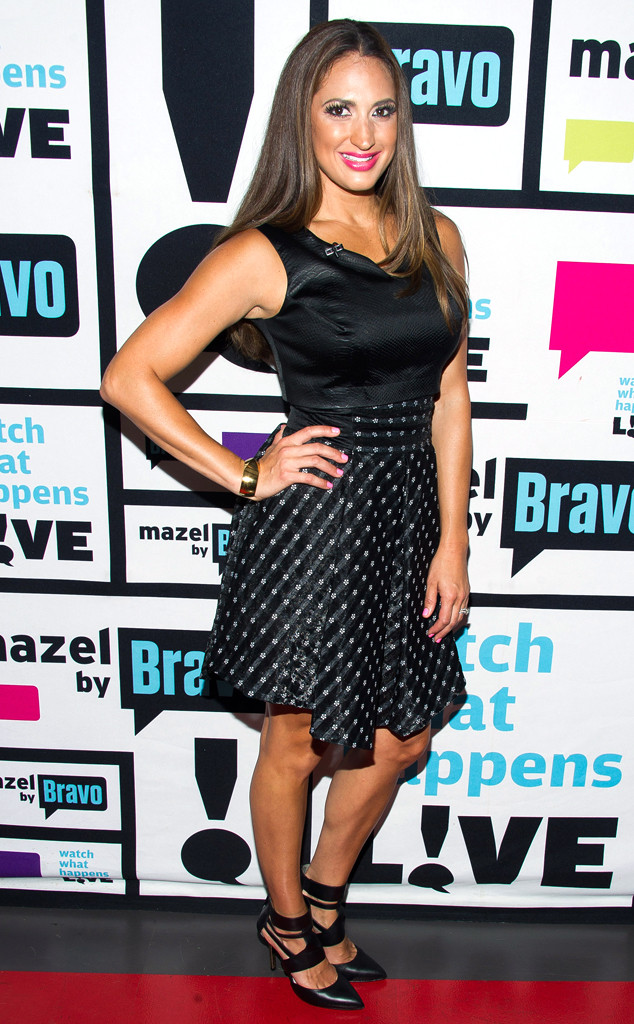 Charles Sykes/Bravo
Real Housewives of New Jersey star Amber Marchese is ready to beat breast cancer.
After spending more than five years in remission, the Bravo star has revealed to E! News that she is battling the disease all over again. But just like the first time, Marchese is ready to fight.
"I'm going to handle this with grace, positivity and faith," she told E! News Wednesday. "I don't know why this is happening to me, but it is. So I have to turn it into an opportunity to raise awareness. Some good has to come from this."
Less than two weeks ago, Jim Marchese revealed to us that his wife had surgery to remove a lump in her breast. At the time, he said it was too early to officially report her cancer had returned. Unfortunately, doctors later confirmed the news nobody wants to hear.