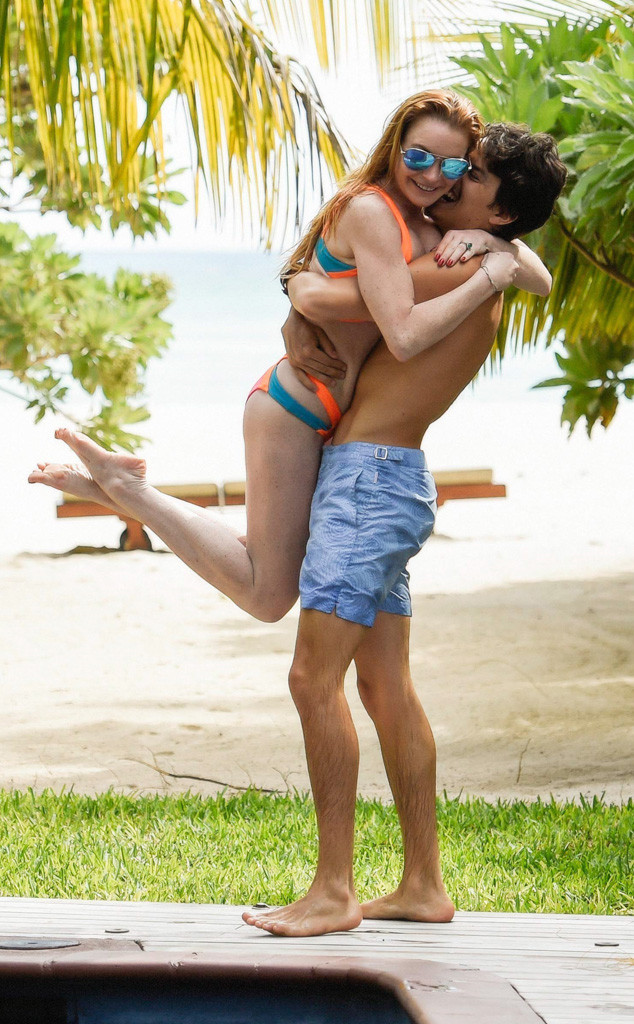 Xposure / AKM-GSI
Lindsay Lohan looks as happy as ever!
The 29-year-old actress couldn't help but smile from ear-to-ear while hanging out with her boyfriend (and rumored fiancé), Egor Tarabasov, on the luxurious island of Mauritius.
The pair appeared to be having the time of their lives, unable to keep their hands off of each other while hanging by the pool and eventually heading down to the beach for a surf session. At one point, the 22-year-old Russian business heir even picked Lohan up, playfully kissing her cheek as she wrapped her arms around him.
The red-headed beauty looked fit in her colorful blue and orange cut-out bikini, showing off her toned tummy and legs. Tarabasov opted for a pair of baby blue swim trunks.
Rumors have been circulating around the couple since April amid reports of their engagement.