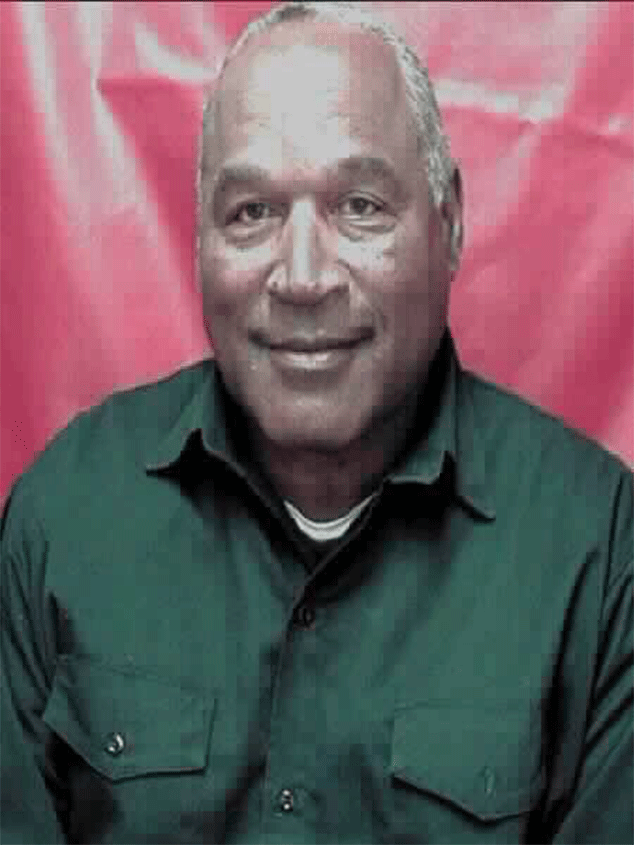 Lovelock Correctional Center
Three years after his last mug shot, O.J. Simpson is making the most of his latest photo opp behind bars by flashing a rare smile.
The new mug shot of the former football player was released on Monday by Nevada's Department of Corrections. Taken at the Lovelock Correctional Center, O.J. smiles for the photo and reveals a head of gray hair. His last photo was taken in July 2013.
The man at the center of the popular American Crime Story: The People v. O.J. Simpson television series is currently serving 33 years at Lovelock for armed robbery. In 2007, he was arrested for breaking into a Las Vegas hotel room at gunpoint with a group of men to steal sports memorabilia.
However, in one of the most famous trials in United States' history, Simpson was found not guilty of killing his ex-wife Nicole Brown Simpson and her friend Ronald Goldman in 1994. Three years later, a civil jury found him liable for the double murders and ordered him to pay $33.5 million in damages.