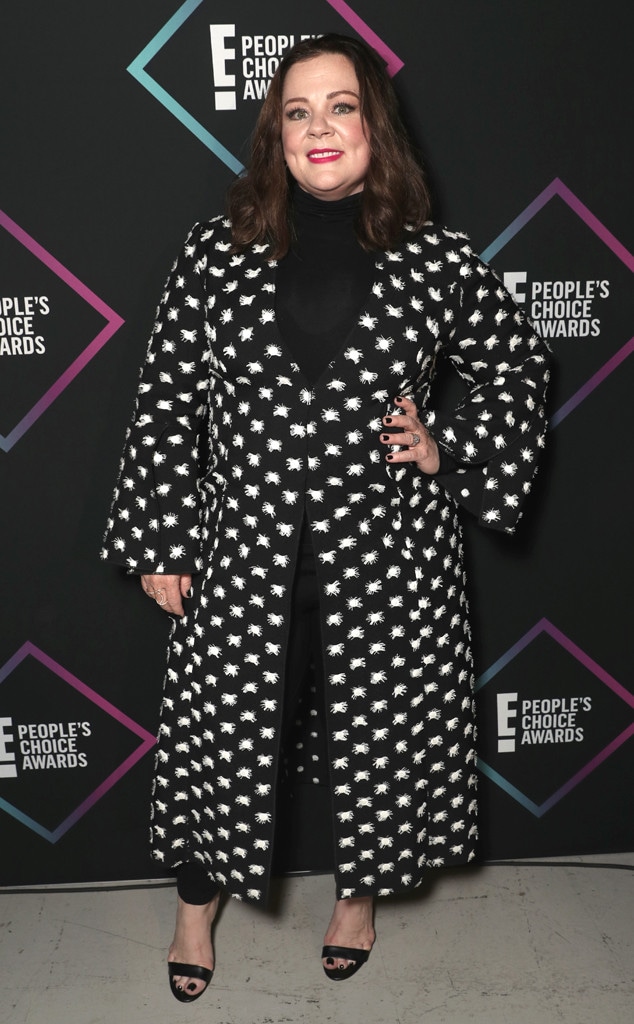 Todd Williamson/E! Entertainment/NBCU Photo Bank via Getty Images
Melissa McCarthy is arguably one of the funniest women in the biz. But her comedic chops service more than just belly laughs. 
It's no secret that Melissa has played her fair share of less-than-graceful ladies, often favoring characters that throw convention to the wind. 
"I have a real fascination with people who have that wall up," Melissa revealed to Bust magazine in a recent sit-down. "Like, what put that up? I always wonder... 'what's on the other side of that?' I never quite buy that sort of bluster. It always kinda breaks my heart."
Which is perhaps why Melissa has taken on such a slew of less than conventional roles—on-screen and off. 
"There are just so many 'shoulds' in life," she says. "You should do this, you should wear this, you should drink this, you should only be eating this. We spend so much of our lives trying to follow the checklist and there's an appeal to just throwing that list out."
And throw it out she has. In fact, Melissa recently debuted her clothing line geared explicitly toward fuller-figured women. "I don't believe in kind of sectioning and segregating people in anything," Melissa revealed to E! News in November. 
Alberto Rodriguez/E! Entertainment/NBCU Photo Bank via Getty Images
And apparently, America agrees. Because Melissa has swiftly grown to become one of Hollywood's most iconic female comedians. And, comedic ideators. 
Melissa is the mastermind behind her latest flick, along with her husband Ben Falcone. And she had a very particular idea for the film's premise. 
"Watching [women] become friends and then essentially become family, that's the kind of thing I root for when I watch a movie," said Melissa. "I want to see that. I love to show women and girls uniting. I love showing that because I think so often in movies, you see women just fighting and not liking each other. That's not real life. That's not the norm."
Melissa's version of "the norm" seems to include anything but, well, normalcy. But variety is the spice of life. And, we suppose, the box office.