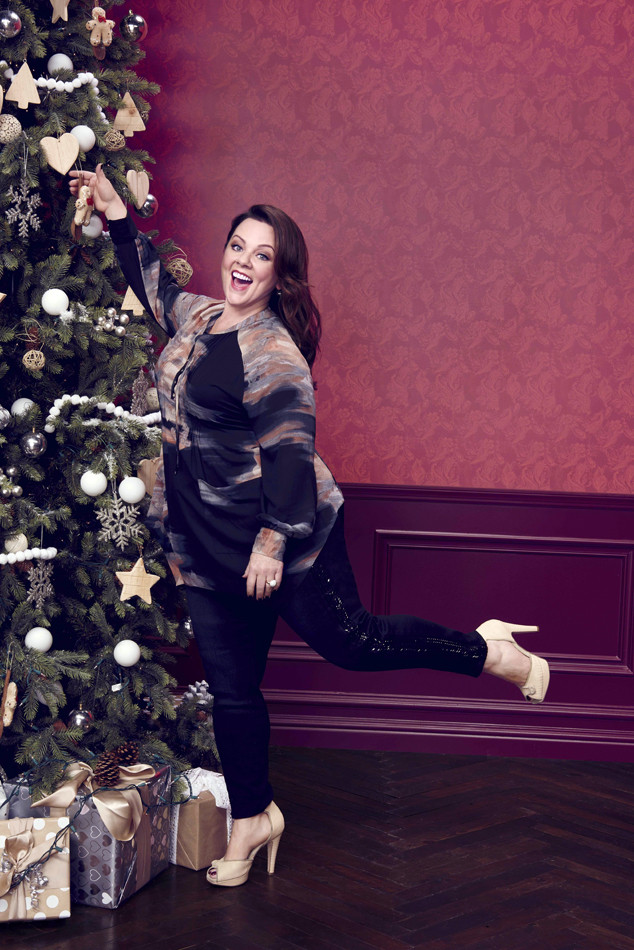 Melissa McCarthy Seven7
Melissa McCarthy is looking and feeling festive this holiday season.
In her latest ad campaign for her clothing collection Melissa McCarthy Seven7, the actress can't help but brighten up for the camera while wearing a few of her own designs.
Whether modeling blouses, cropped denim or high-waisted skirts, the 45-year-old has no problem showing off her holiday collection with a few of her close friends.
"It's fitting it was a holiday shoot. It felt like a party," photographer Brian Bowen Smith said in a statement to E! News. "Melissa was great and shocker funny. She has a very good handle on what she wants and how to achieve it."
He continued, "Her line is full of life and love. Like her. I was happy to be a part of it."