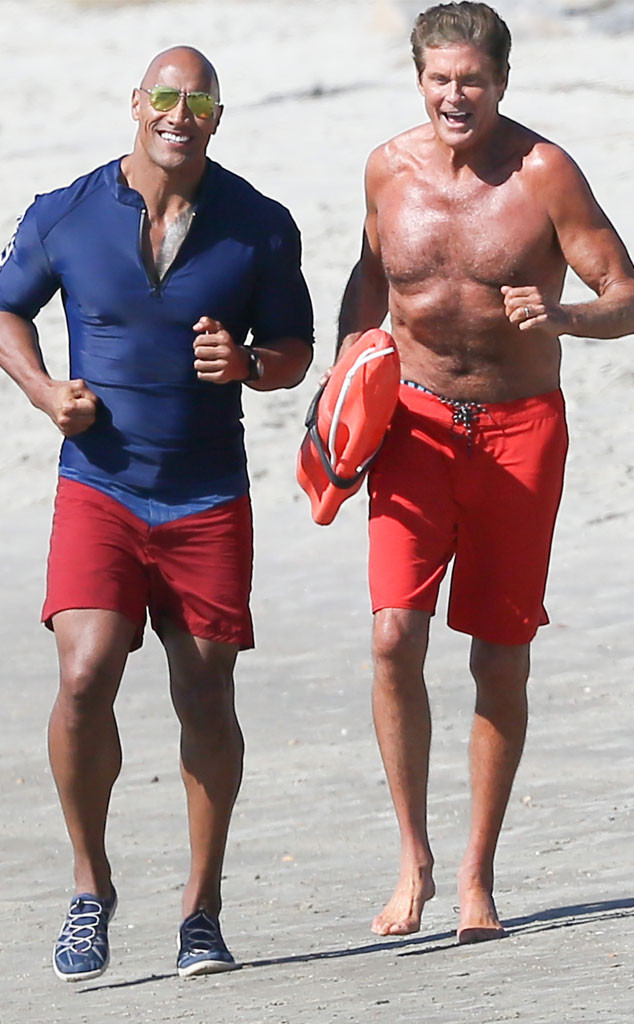 Michael G/SBMF/FAMEFLYNET PICTURES
The Hoff is back home!
David Hasselhoff, 63, was recently spotted filming the new Baywatch movie in Savannah, GA with cast member Dwayne "The Rock" Johnson, 43, almost 16 years after the hit syndicated series that inspired the film ended its 11-season run. The two were seen running down a beach wearing red swim trunks—a signature scene for the franchise. Hasselhoff was shirtless, bare-footed and carried a matching rescue can, while Johnson wore a navy shirt over his trunks, blue sneakers and green sunglasses.
Hasselhoff played head lifeguard Mitch Buchannon on the show, on spinoff Baywatch nights in the '90s and in a 2003 TV movie. Johnson takes over his old role in the big screen adaptation, the first for the franchise. Hasselhoff's role in the film has not been announced.