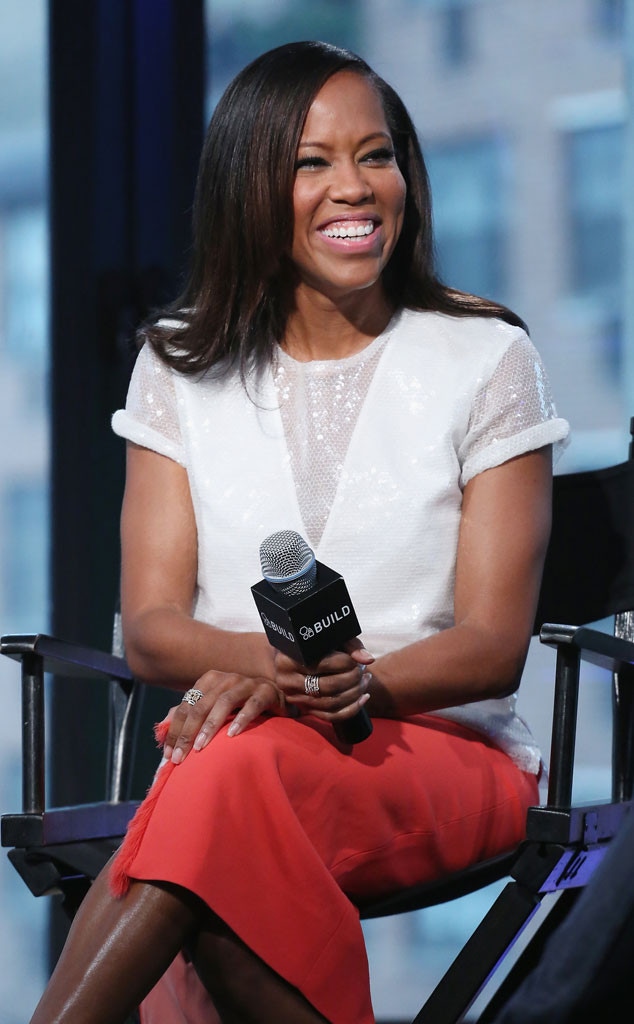 Mireya Acierto/FilmMagic
Regina King nabbed a nomination for Best Supporting Actress in a Series, Limited-Series or TV Movie Thursday morning, and—as expected—the whole thing had her head spinning!
In fact, literally minutes after finding out about the exciting news, her publicist asked her to call into Good Morning America, and she seemed to forget she was on live television. The actress accidentally let a cuss word slip while explaining how she found out about the nom.
"I told my publicist just don't tell me the date that these happen," King told GMA. "I want to put it out of my head. I don't want stress myself out the night before. So when he calls, I'm like, 'Oh, s--t! What happened in L.A.?'"
Of course this sparked some uncomfortable laughter out of the show's hosts, including Robin Roberts who responded, "Um, Regina! We're on network television. This isn't cable so…"
King laughed, "Oh I'm sorry! You know, that Leftovers thing kind of has my mouth a little foul!"
The slip-up aside, King got serious when talking about how American Crime hits home in many ways.
"Obviously, everything that is going on in our country and our society right now, it's touching on raw things," she explains. "Maybe you might not have thought you were that person, but you saw these characters say some things that maybe possibly you thought at some time, and it hits some raw places inside."
The fact that a major broadcast network is seeing a nomination with the show pays tribute to just that.
The 73rd Golden Globes will air on Jan. 10, 2016. Beginning at 8 p.m. ET, the show will be broadcast live on NBC from the Beverly Hilton Hotel in Los Angeles.