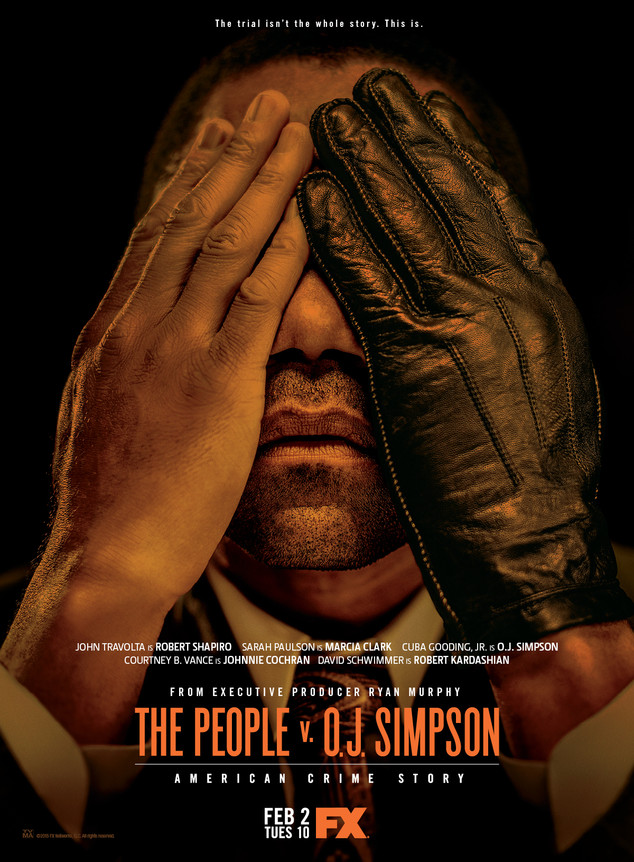 FX
Talk about chills.
We have your exclusive first look at the new poster for the upcoming American Crime Story, and probably your second look, and your third. It's kind of incredible, so you may not want to stop looking at it for a while.
Everything we've seen and heard so far about the anthology series makes the wait for its premiere just a little bit harder, from the impressive cast to the first promos to this chilling image, which puts O.J. Simpson and that infamous (and eventually blood-soaked) glove front and center.
The miniseries will follow the well known murder trial of O.J. Simpson as well as the lives of everyone involved in the case, from O.J. himself (played by Cuba Gooding Jr.) to the Kardashians. As the poster says, "The trial isn't the whole story. This is."