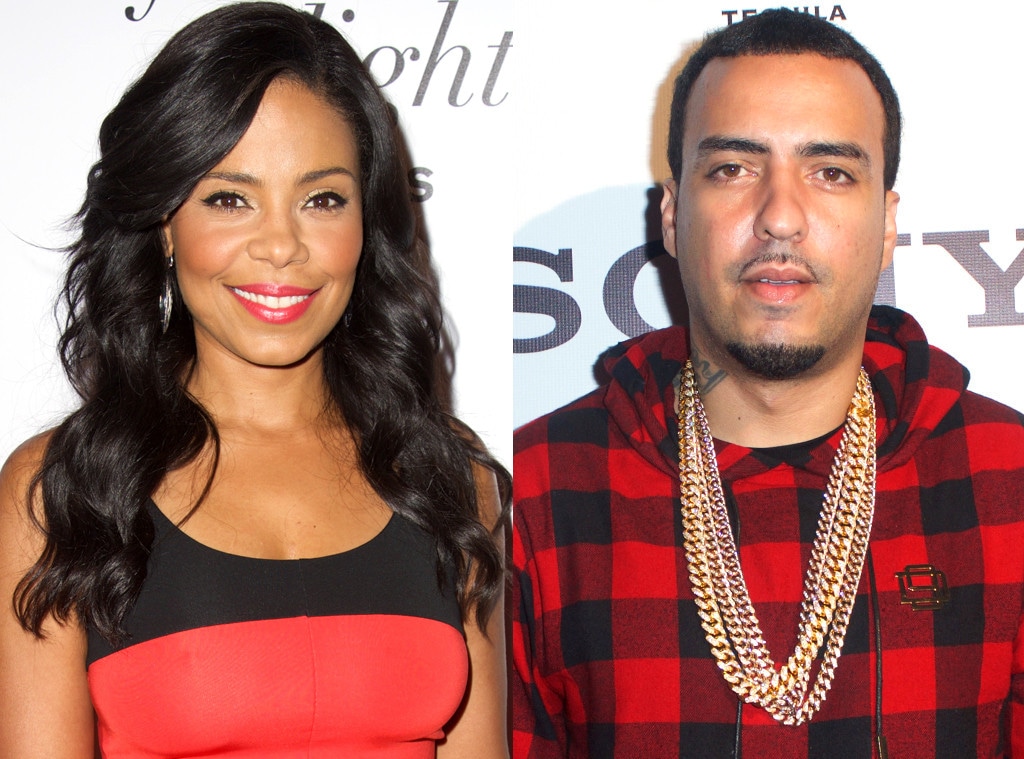 Earl Gibson III/WireImage; Getty Images
Are Sanaa Lathan and French Montana dating?
The Perfect Guy star was asked that very question multiple times Monday on Big Boy's Morning Show on Real 92.3. Although the 42-year-old actress initially played coy when it came to her personal topics, the charismatic DJ got her to open up a little bit about her love life!
"Let's just put it this way: I am dating," she said.
So what kind of guy could theoretically capture Sanaa's heart? "I need somebody who is a communicator," she said. "I love to talk, I love to share ideas, I love to philosophize about life and art. I just love having long talks, I love somebody with a sense of humor..."
"So," Big Boy interjected, "you're definitely not dating French Montana then?"
This got a big laugh out of Sanaa—but what about a definitive yes or no? (Listen for yourself in the clip above.)
Sanaa went on to explain why she needs a "confident" guy, saying, "It's not easy dating somebody who goes to work and has to have love scenes with Michael Ealy and Morris Chestnut [her co-stars in The Perfect Guy]. You have to be a confident man to deal with that."
Yeah, that's an understatement.
As for French, who was most recently linked to #RichKids of Beverly Hills star Dorothy Wang? The 30-year-old rapper has yet to comment on his current relationship status. Just last week, though, a source told E! News, "Dorothy and French are totally dating," adding, "She's on tour with him now. The tour just kicked off in Texas and she's going to be with him for at least a couple of weeks."
French "isn't ready to go public with it" yet, said in insider, adding that the rapper and Dorothy are "not exclusive yet, but they're having a lot of fun."
A rep for Dorothy did not return our request for comment.