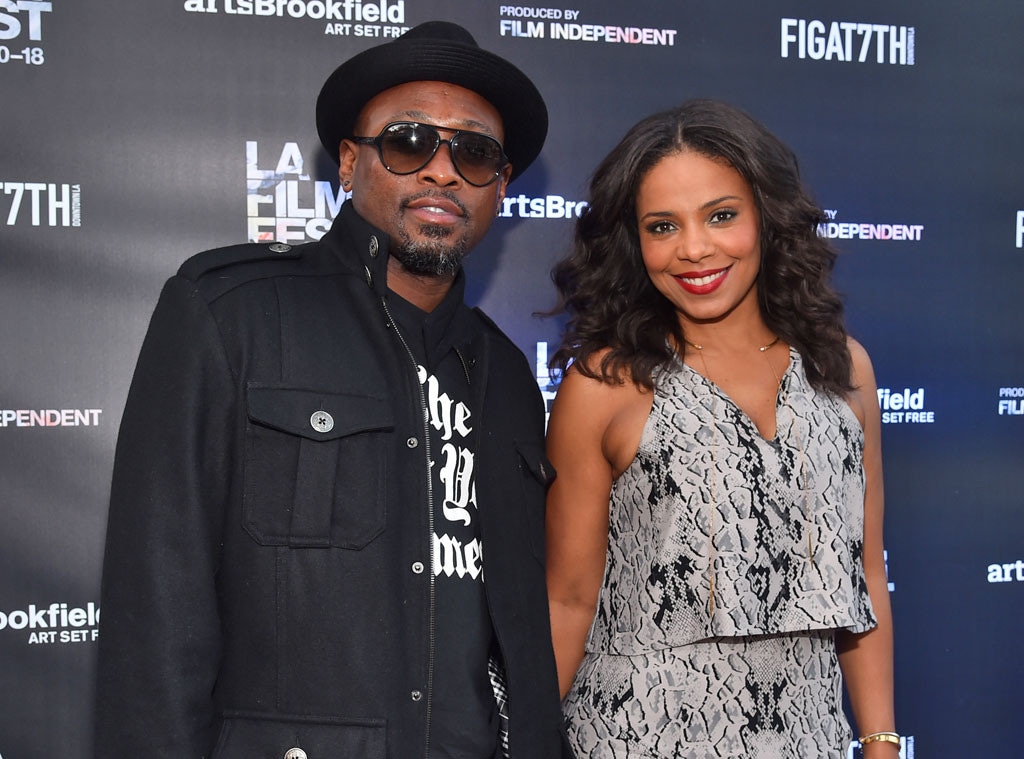 Alberto E. Rodriguez/WireImage
Who doesn't love a cast reunion?!
Hoopers and movie fans alike will be especially pleased to see that former onscreen couple Omar Epps and Sanaa Lathan reunited with the rest of the cast from their 2000 popular flick Love & Basketball yesterday to celebrate the film's—wait for it—15 year anniversary!
Yeah, can you believe it's been that long since we first witnessed Monica Wright and Quincy McCall's roller coaster romance?!
The two stars, along with original cast members Kyla Pratt and Dennis Haysbert, attended a special screening and Q&A for the blockbuster alongside its writer and director Gina Prince-Bythewood during the LA Film Festival.
Lathan and Epps both spoke to Essence about their iconic film in light of its milestone just a few months ago, and the two celebs were both stunned by the impact the film ended up having on its fans.
"It's so cool and amazing that it has become this beloved film that people love," Sanaa explained. "Just last night I went out to dinner and these two girls came up to me and said they grew up on the movie and they are looking for their 'Q.'
"Who knew, when I was shooting it, I had no idea. To me I was just coming in everyday and doing the work. It's one of those things that happen once in a while. Not very often does a film speak to different generations across cultural and gender lines."
Epps added, "I think it's sort of that fairytale love story for women. Monica and Quincy had a real friendship and that's the basis of every great relationship which is really hard to do. It's that fairytale where you grow up with someone, you know him or her as a person, [end up] taking their virginity, then she [moves on] and lives her life, he lives his. Then they go off to college. I think that part of it is timeless."
And although there doesn't seem to be a possibility of a sequel (sorry!), neither of the stars are ruling it out completely.
"I'm not sure if the director Gina wants to do a sequel, I think Love & Basketball is perfect the way it is. But it depends, like with one of my other films Best Man Holiday, originally I wasn't into the idea of a sequel but when I read the script I was like OK this makes sense, so it always depends," Lathan said.
However, Epps added, "Gina and I actually spoke about that and she has this you-don't-touch-a-classic-thing and I agree but it's tempting because it's like what would the story look like now. The best sequels are when they were in mind during the original, when you are searching for the sequel that's when it doesn't really work."