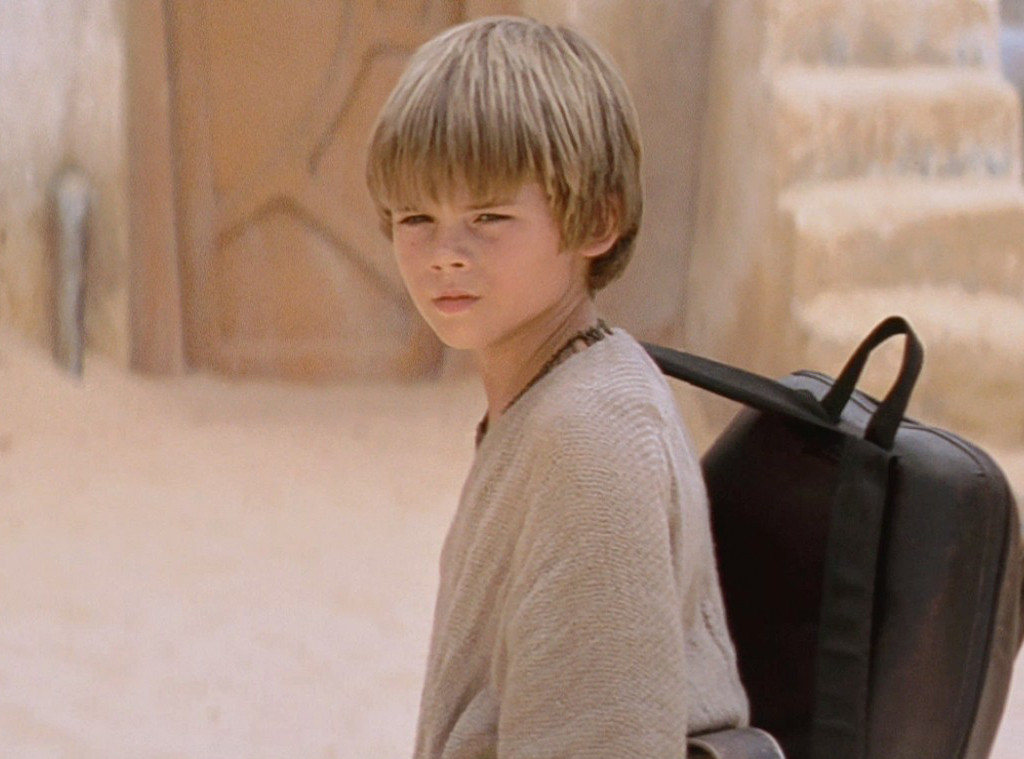 Lucasfilm
Why choose a family name when you can name your kid something fandom-related instead?
Star Wars fans, you get it! That must be why, according to the Social Security Administration (as excerpted by BabyNameWizard.com), Anakin was one of the top 1,000 baby names in the United States for 2014.
Yes, that's right: Anakin, aka the Chosen One who later becomes Darth Vader, is on the same list as Noah, Liam and Mason. Well, OK, to be fair, the SSA reports that only 218 newborns were named Anakin last year (making it the 957th most popular name for baby boys) which pales in comparison to the 19,144 Noahs (No. 1), 18,232 Liams (2) and 17,092 Masons (3).
Skywalker didn't make it into the top 1,000 names—but Luke ranked as the 28th most popular boys' name (there were 10,431 of 'em, according to the SSA) and Lucas was No. 19 (12,078 Lucases were born in 2014).
Star Wars fans didn't necessarily name their little ladies after the franchise, although Leia was the 509th most popular name for girls last year (there were 605 Leias, according to the SSA data).
Game of Thrones fans didn't forget about their daughters, though—368 girls were named Khaleesi (making this the 755th most popular name for girls) and there were 1,544 Aryas (making this moniker No. 216). Sadly, Tyrion didn't make the top 1,000 baby boy names for 2014...there's always next year!
Speaking of 2015, what will the top baby names be for this year? We'll have to wait until the SSA releases that data in 2016. However, if you're expecting or hoping to influence a pregnant pal, please make sure whatever fandom you're trying to ship onto the next generation works independently as a name, too.
No Talvins, please.