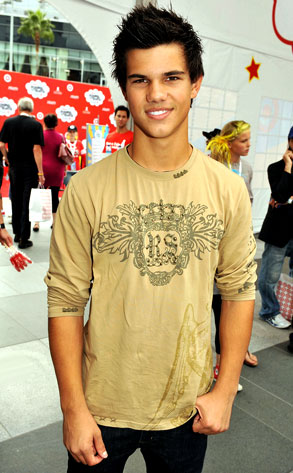 Photo by Kevin Winter/Getty Images for St. Jude
Taylor Lautner doesn't know how they do it, but Twilight fans seem to find him no matter where he is.
"Some people found me in my hometown—at the mall!" Lautner told me the other day during a whirlwind press tour for the movie. "They were like, Yeah, we've gotten autographs from every one of the castmembers except you."
Lautner, 16, plays Jacob Black in the flick, out Nov. 21. For those who don't know by now, Twilight centers around high schooler Bella Swan (Into the Wild's Kristen Stewart) who falls in love with Edward Cullen (Robert Pattinson), a fellow classmate who happens to be a vampire. Jacob's a friend who first tells Bella about Edward's bloodsucking background.
Sure, snagging a role in one of this year's most anticipated movies is pretty sweet, but it got even better for Lautner when he found out he'd be wearing a wig because his character has long black hair...