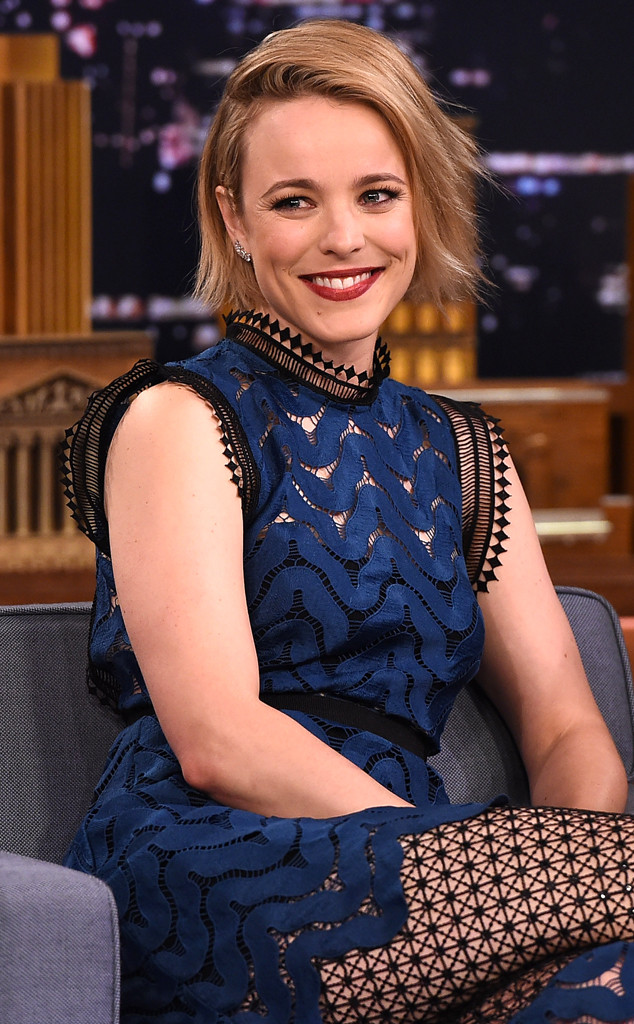 Theo Wargo/NBC/Getty Images for 'The Tonight Show Starring Jimmy Fallon'
UPDATE: Rachel McAdams confirms she is joining the cast of Doctor Strange. The actress revealed the news to TheWrap in an interview during the Toronto Film Festival. Her character is still unknown.
______________________________________________________________
The rumors are true!
In an interview with The Los Angeles Times, Rachel McAdams confirmed that she is in talks to play the female lead in Marvel Studios' Doctor Strange, starring Benedict Cumberbatch in the titular role. "It's still super-early days, and I don't know where that's gonna go, if it's gonna go anywhere at all," the 36-year-old actress said.
Never fear, though! McAdams is not a "comic book snob." In fact, she was once considered for the role of Pepper Potts in 2008's Iron Man. The role went to Gwyneth Paltrow, but McAdams got to work with Robert Downey Jr. in 2009's Sherlock Holmes and again in 2011's Sherlock Holmes: A Game of Shadows.
"I try to shut out ideas about why you should do things," the Mean Girls star explained. "Trying to do good architecture and really designing a career? There's some attention to be paid to that, but I don't think it's everything."
The role McAdams will be playing if cast is unknown.
Cumberbatch will play Stephen Vincent Strange, a former neurosurgeon who becomes the next Sorcerer Supreme and primary protector of Earth against a number of mystical threats. Chiwetel Ejiofor and Tilda Swinton and are also slated to star. Scott Derrickson is directing and Kevin Feige is producing.
Doctor Strange is scheduled for release on Nov. 4, 2016.