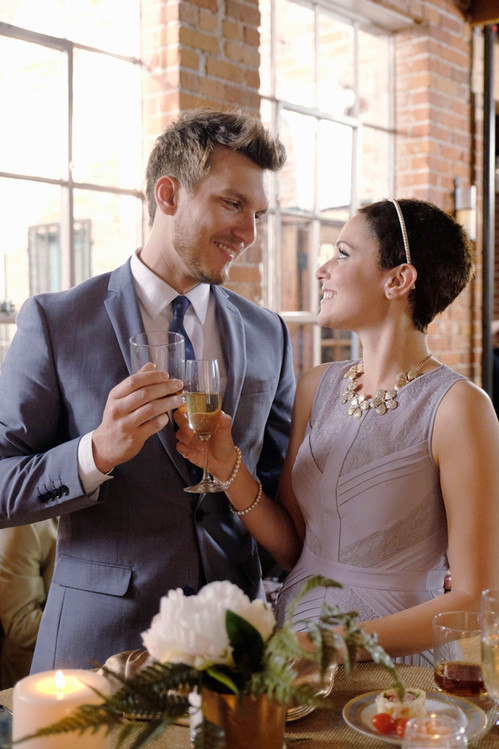 ABC Family
Calling all April (Italia Ricci) and Dominic (Richard Brancatisano) fans...don't give up hope on this seemingly-kaput couple just yet!
Although Chasing Life season one ended with April saying yes to Leo's (Scott Michael Foster) proposal, season two—premiering tonight after the longest hiatus ever!—is going to give us all hope that the original 'ship isn't totally, completely in the past despite her engagement to someone else. In fact, some fists may even be thrown when it comes to winning April's heart!
"April's engagement really lights a fire under Dominic," Chasing Life executive producer Patrick Sean Smith tells E! News. "Things start to feel really real for him in the same way they are for April. This is pushing both characters into action. That's going to play a big part in this season. How we're handling the love triangle will feel certainly different from last season, definitely. Much more tumultuous, much more volatile through much of the season. I'm excited for the fans to see that."