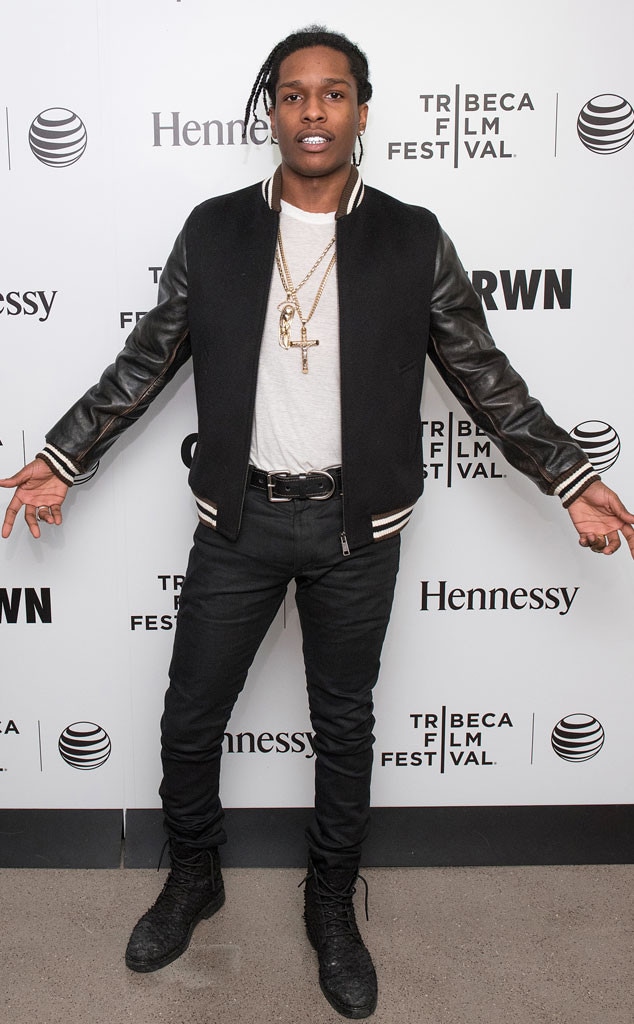 Mike Pont/WireImage
A$AP Rocky is living the high life.
Before the June 2 release of his third album, At. Long. Last A$AP, the 26-year-old rapper has opened up to The New York Post about his recreational drug use and wild sexual exploits. According to Rocky (real name: Rakim Mayers), not much has changed since the 2012 release of his breakthrough single "F--kin' Problems," which featured 2 Chainz, Drake and Kendrick Lamar and went double platinum.
"My first tour was with Kendrick Lamar and Drake. I lost my virginity when I was 13, I f--ked loads of women by the time I was 18. This s--t ain't nothing new to me. I'm not a mainstream n---a," he said. "My taste level is so alternative that if I do something that becomes mainstream, it's only because I wanted to do it."
Regarding his new album, he said, "There's definitely a psychedelic influence."
The rapper—who has worked with Juicy J, French Montana, Rihanna, Skrillex and Lil Wayne, among others—also opened up about drug-fueled orgies that took place in March, around the time he performed as part of SXSW's Fader Fort concert.
"Makonnen gave me acid at SXSW. This n---a looked like Buddha with a Jheri curl! After that, I went back to my mansion and f--ked nine chicks. It was pretty rad. That's a true story," Rocky claimed, clarifying that he didn't have sex with the women "all at one time." In fact, the "L$D" rapper told the paper, "It's like group sex. You have three at a time, and then you have three orgies. That's nine chicks."
Rocky has mentioned that he uses LSD to help him cope with life's hardships, particularly after his breakup with Chanel Iman and the death of A$AP Yams. Does he thik he might be an addict? "Nah, I don't rely on that s--t. Look at me—I'm cozy."
Even so, he added, "I do smoke weed every day, though."