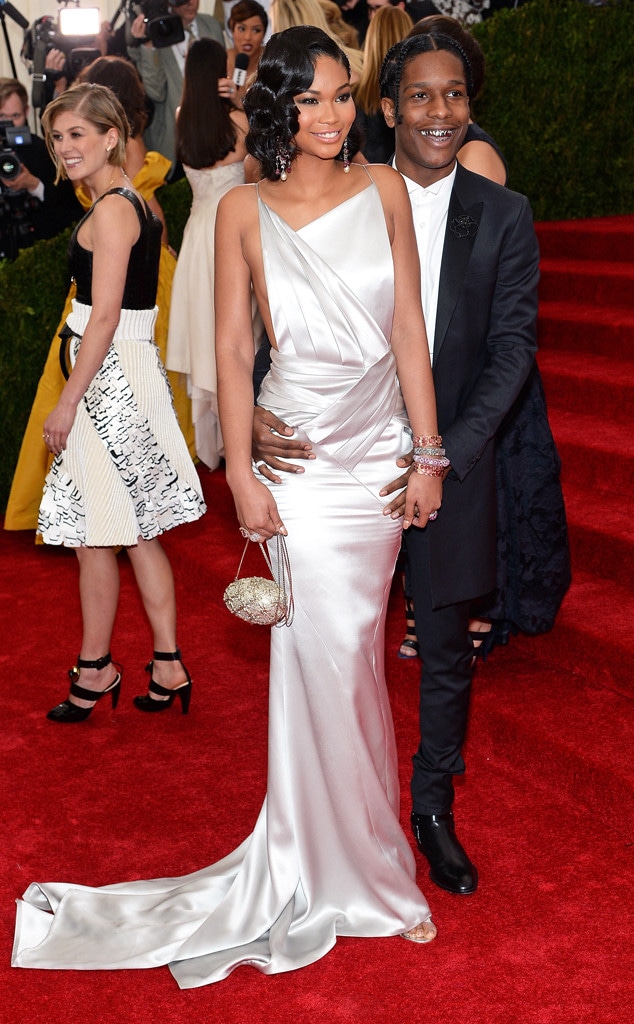 Jamie McCarthy/FilmMagic
Not another Hollywood split!
E! News has learned A$AP Rocky and Chanel Iman have broken up after more than a year of dating.
"They are no longer together. This happened about a few weeks ago," a source told E! News exclusively. "It was just not working out with both of their busy travel schedules."
The source added, "Time away from each other played a big part in the breakup."
The 26-year-old rapper is hard at work on his second album, which is a follow-up to his debut, Long. Live. ASAP.
Meanwhile, the 23-year-old supermodel continues to travel around the world for various modeling gigs. 
Although they tried to keep their relationship relatively private, the twosome appeared together in the September issue of Vogue magazine for a romantic photo shoot.
"Swishy, sexy, swingy little dresses—nothing's more romantic for a date-night pas de deux," the feature read. "Model Chanel Iman and A$AP Rocky show us their best moves."
They were also spotted at the Coachella Music Festival and the Met Gala as one of Hollywood's fiercest couples.
In the end, the pair holds no grudges as they enter a new chapter in their lives.
"They don't have any hard feelings," the source added. "[They] only want the best for each other in the long run."