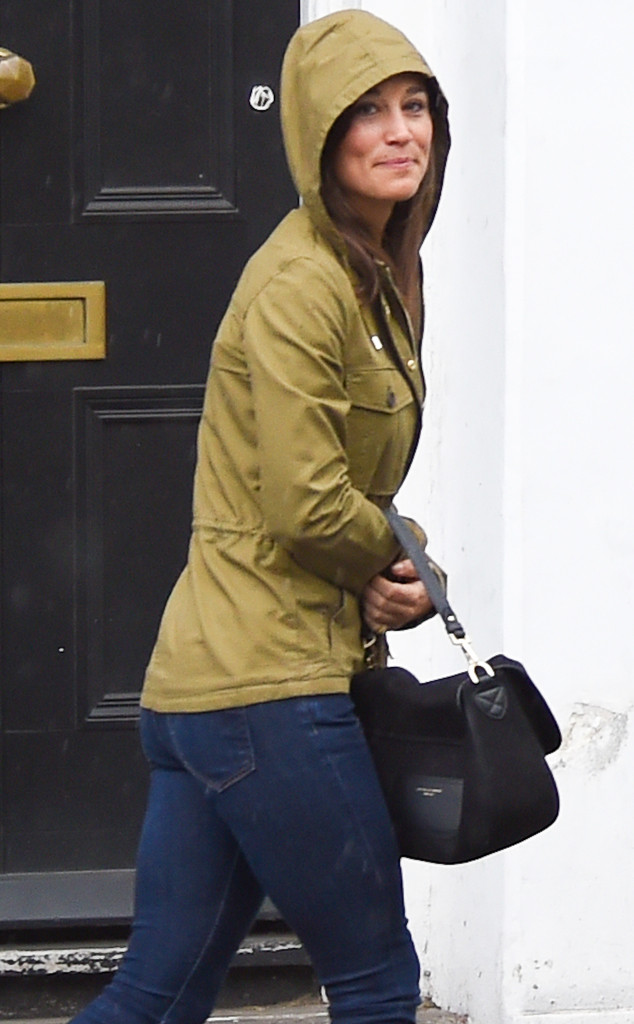 Vantagenews/AKM-GSI
Look, commoners: It's Kate Middleton's baby—her baby sister, that is.
Pippa Middleton was spotted out and about in London Wednesday, doing a bit of shopping in the rain while she (and the rest of the world) waited for royal baby No. 2 to arrive!
The 31-year-old party planner didn't appear to be bothered by the dreary weather—for one thing, she's British, and another? She was prepared for a slight sprinkle, so when the rain came down, she simply pulled her jacket's hood up over her head, her brunette blowout remaining dry and frizz-free.