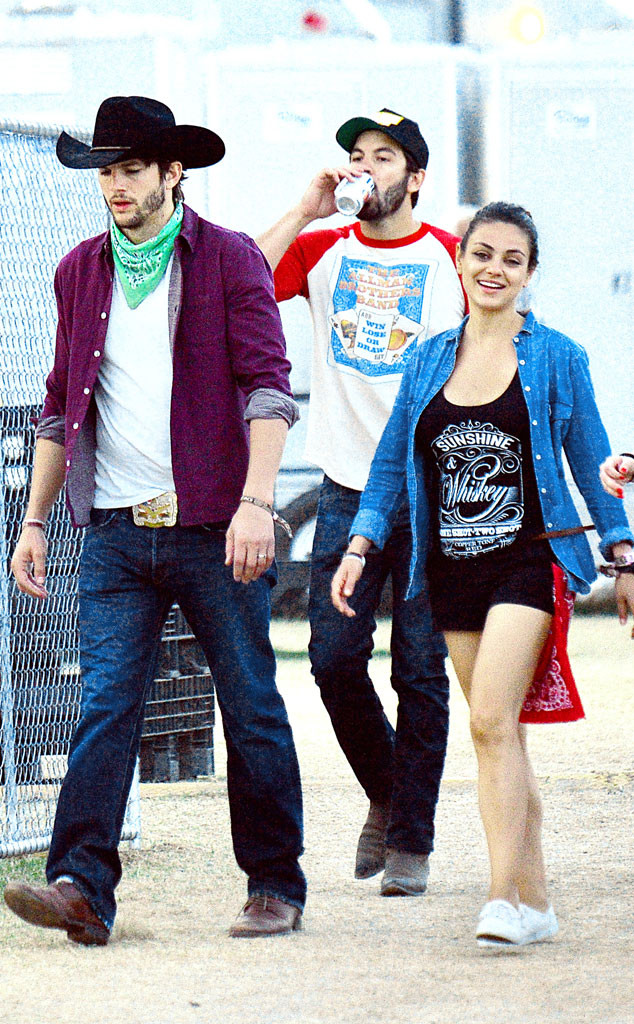 Sharpshooter Images / Splash
Stagecoach, California's Country Music Festival, brings out the U.S.A.'s biggest fans, and that apparently includes Ashton Kutcher and Mila Kunis! Not only did the two lovebirds attend the concert, which takes place in Indio, Calif., the same spot as Coachella, they also got festively dressed for their fun outing.
Kutcher sported a very appropriate black cowboy hat and green bandana tied around his neck, making him look like he rolled straight out of the wild West. Not to mention his enormous belt buckle that drew attention to his waist. Kunis, on the other hand, went a little more casual wearing shorts and a black tee with a chambray shirt over it.
The music festival seems to be an annual date for the happy couple, as they also attended last year while Kunis was pregnant with daughter Wyatt Isabelle Kutcher. The Two and a Half Men alum sported the same cowboy hat that he wore this year, further adding to his annual tradition.