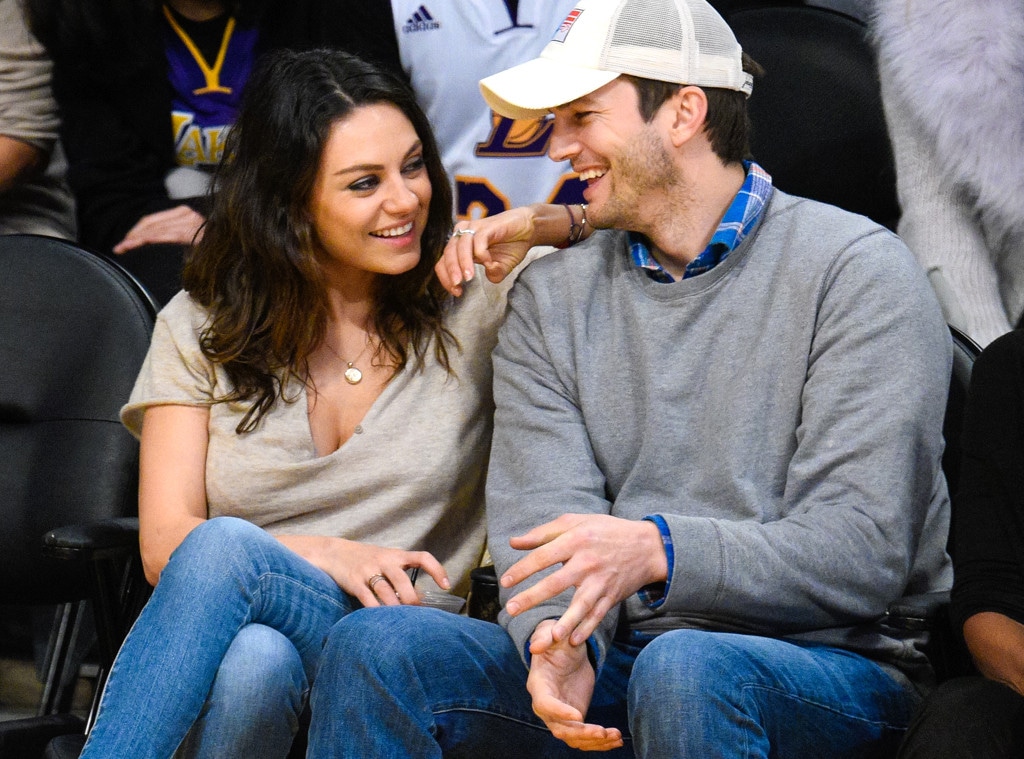 Noel Vasquez/GC Images
Did Mila Kunis reveal that she and Ashton Kutcher are actually married?!
In a preview clip from James Corden's first episode of The Late Late Show, the 31-year-old actress seemingly confirms that she and her 37-year-old beau secretly wed.
While talking about Kutcher, Kunis gushes, "He's an amazing father." Fellow Late Late Show guest Tom Hanks then goes, "You mean your hus..."
"Are you married? Did you get married? Have you got married?" Corden asks her. "I don't know. Maybe," Kunis repies coyly. "Maybe."
"Well that's a yes as far as I'm concerned," Corden insists. "Lemme look at your hand."
Kunis then shows the host her giant diamond ring on that finger. "You got married! They got married everybody!" Corden yells excitedly as the audience cheers and claps. "Mr. and Mrs. Kutcher! We're gonna turn this in to a wedding party!"
E! News exclusively broke the news that Kunis and Kutcher were engaged back in February 2014 while the brunette beauty was still pregnant with their daughter, Wyatt. Over the holidays, Kunis and Kutcher sparked secret wedding rumors when they shared a sweet message that read, "Happy New Year Love The Kutchers."
Guess this makes it official? Maybe?