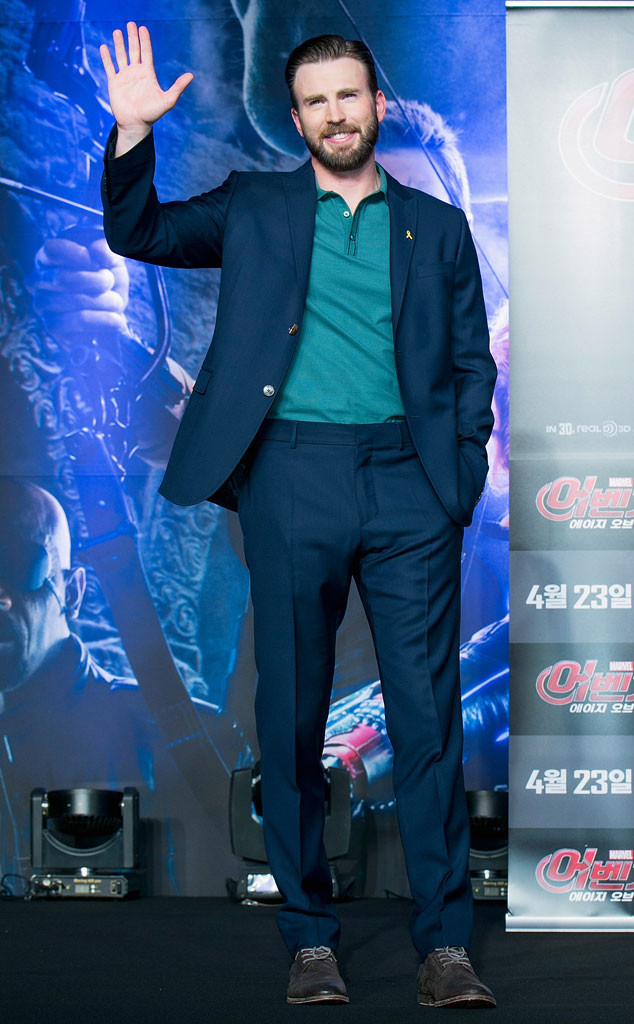 Han Myung-Gu/WireImage
The beard man goeth.
Rest in peace, you glorious, hairy beast that rested upon Chris Evans' face. You were with us through the good times and the bad times of the Avengers press tour, and we will never forget you.
The Avengers star's hiatus beard was truly a work of art, as important to his appearance as his finely tailored suit. But now that filming for Captain America: Civil Way is beginning and ol' Cappy is a clean-shaven kind of superhero, that beard had to go to the big barber shop in the sky.