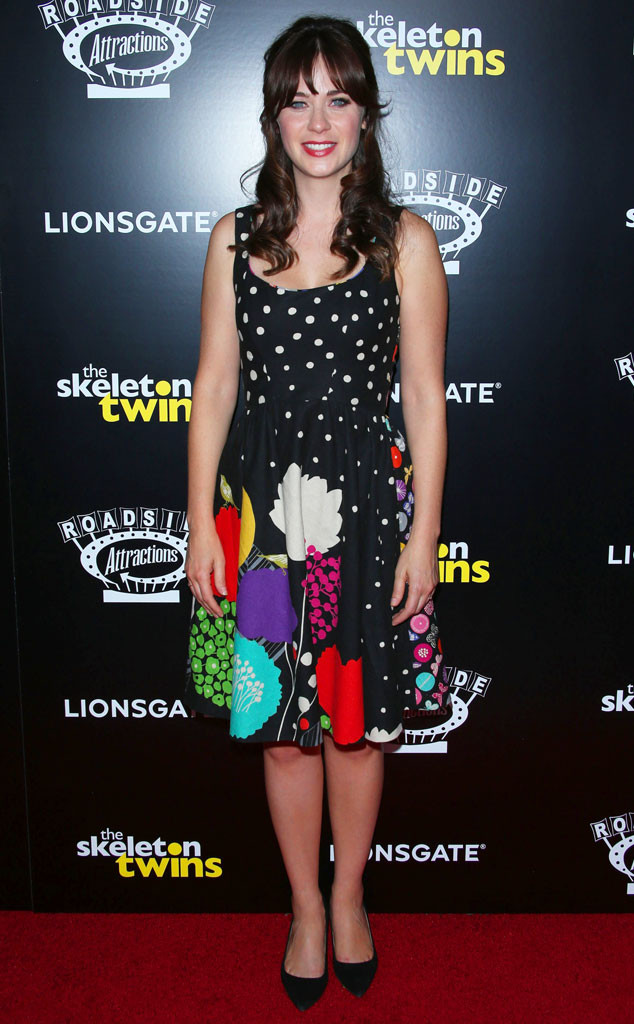 Mark Davis/Getty Images
Who's that girl? It's Jess—not Zooey Deschanel.
The pregnant New Girl star recently spoke to the Huffington Post about her character's "adorkable" persona—one that she personally doesn't identify with.
"That was something that was calculated, you know what I mean?" she said of the term, coined in 2011 to promote New Girl's premiere. "That was our marketing department at Fox and they did a really good job with our first season, but that's a word that describes the character that I play, not me. I don't personally have identification with that word myself."