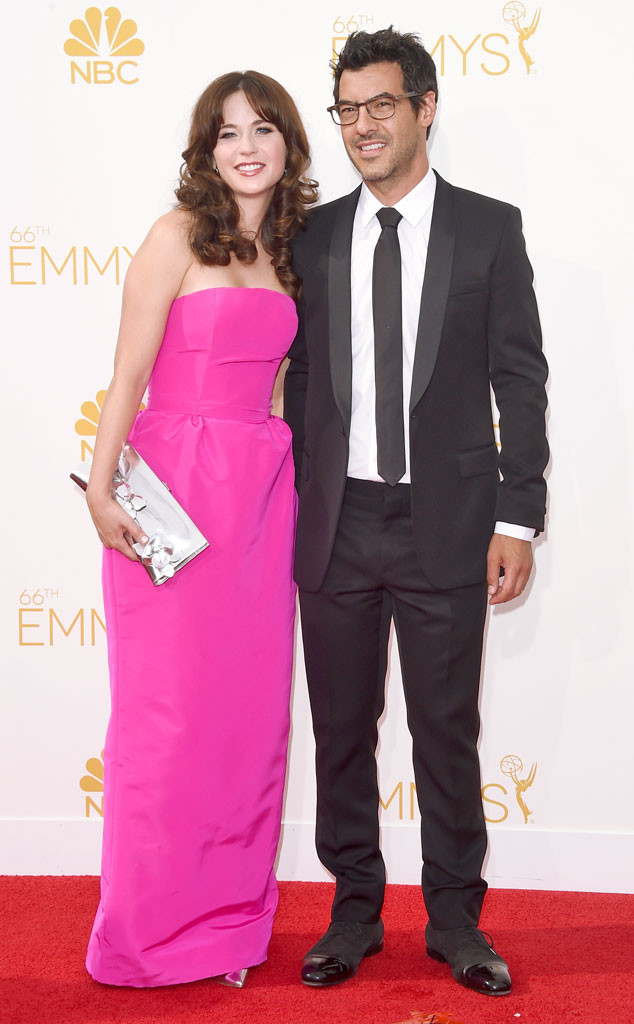 Jason Merritt/Getty Images
Zooey Deschanel is turning into one adorable mommy-to-be! Did you expect anything less?
While chatting about what's in store for New Girl's upcoming episodes, the 35-year-old actress, who is expecting her first child, told E! News this when asked about her baby on the way:
"I'm really excited. I'm so excited. I'm just so excited to meet my baby! We're very excited."
Anyone else get the feeling she's...I dunno, going out on a limb here...excited?
We love the mommy-to-be enthusiasm here. We're all about it.
Zooey also opened up for the first time about how her real-life pregnancy is going to affect New Girl, which is currently kicking ass creatively in its fourth season.
When the Fox comedy star announced that she's pregnant last month, fans began wondering if Jess was going to be sporting an adorkable baby bump as well. E! News immediately learned that Deschanel's onscreen alter ego wouldn't be expecting, too, and Zooey has now confirmed to us that Jess won't be pregnant.