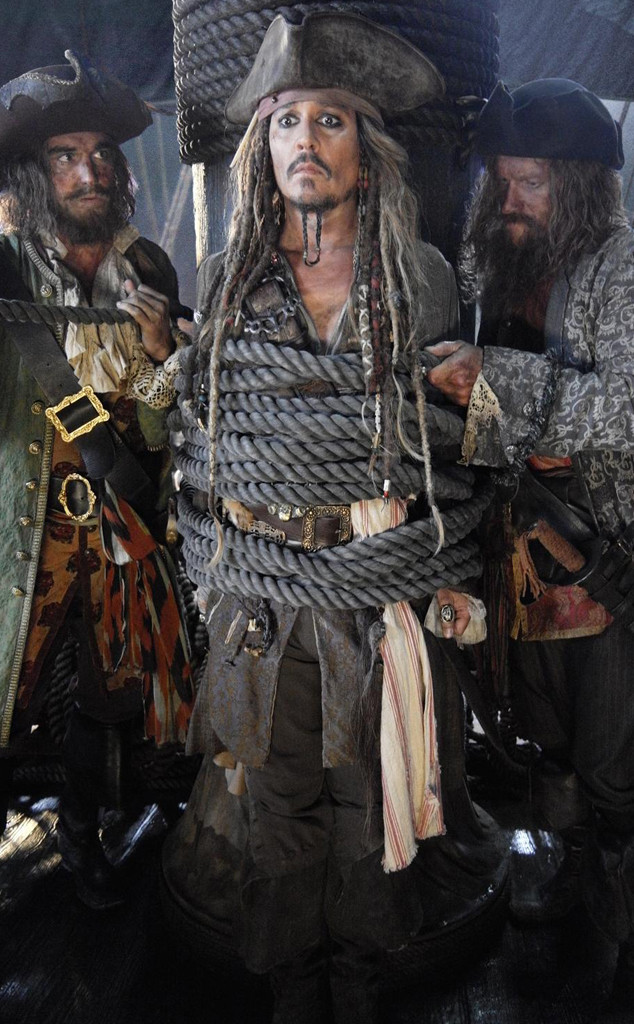 Instagram
The first photo from Pirates of the Caribbean: Dead Men Tell No Tales is here!
Producer Jerry Bruckheimer took to Twitter earlier today to reveal the first pic of Johnny Depp as Captain Jack Sparrow in the franchise's upcoming fifth installment.
"Captain Jack is back and we're not letting him go," Bruckheimer wrote Tuesday. In the debut snapshot, Depp dons his signature Pirates costume, long hair and a scraggly beard and mustache. Depp's character appears a little worried as he's tied up to the mast of a pirate ship with henchmen around him. What mess has Jack gotten himself into this time?!