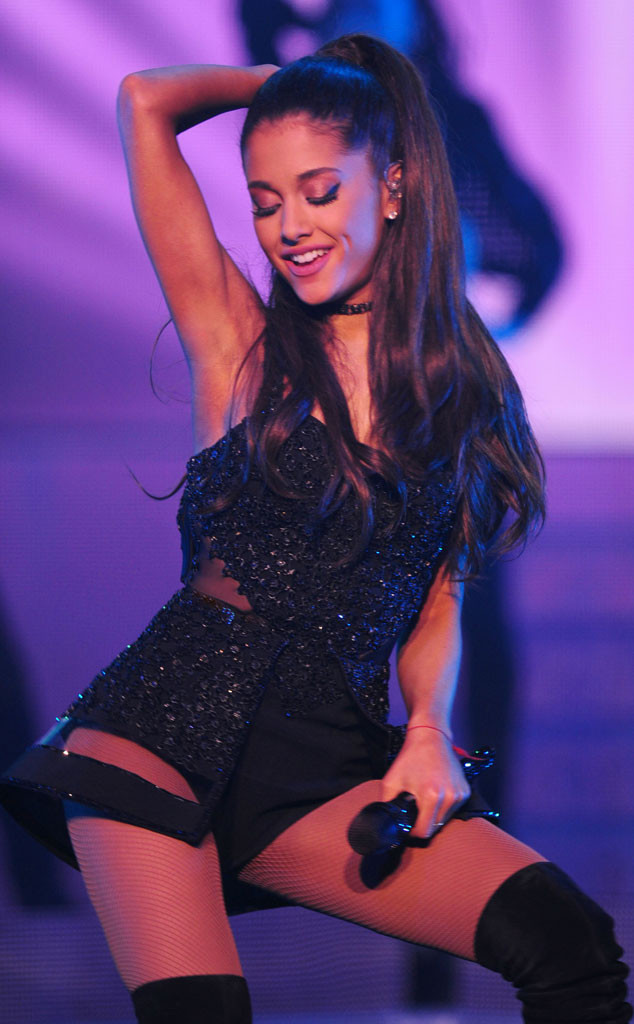 Michael Simon/startraksphoto.com
Ariana Grande is doing OK, y'all.
After she and Big Sean confirmed their split Monday, citing their grueling work schedules as the main impetus for calling it quits, Grande went right back to work. She is working alongside Lea Michele while filming Ryan Murphy's upcoming series, Scream Queens. The former Glee star tweeted the news, "Next scene up with my girls @ArianaGrande @RobertsEmma @billielourd & @yoabbaabba #ScreamQueens.
The "One More Time" singer must be enjoying her time onset with the female cast, which includes Abigail Breslin and Emma Roberts, because she also tweeted her affection for her co-stars.
"Fun 1st day on set! thank u queens for making me feel so welcome. y'all are everything @RobertsEmma @msleamichele @billielourd @yoabbaabba," she tweeted.
Even though she is probably hurting after ending her nearly nine-month-long relationship with the rapper, Grande reassured fans that she was going to be just fine. Using Twitter again to keep her fans in the loop, Grande wrote, "I love u babes so much. you're a bunch of angels honestly. your love / care is appreciated so much. i'm good i promise."