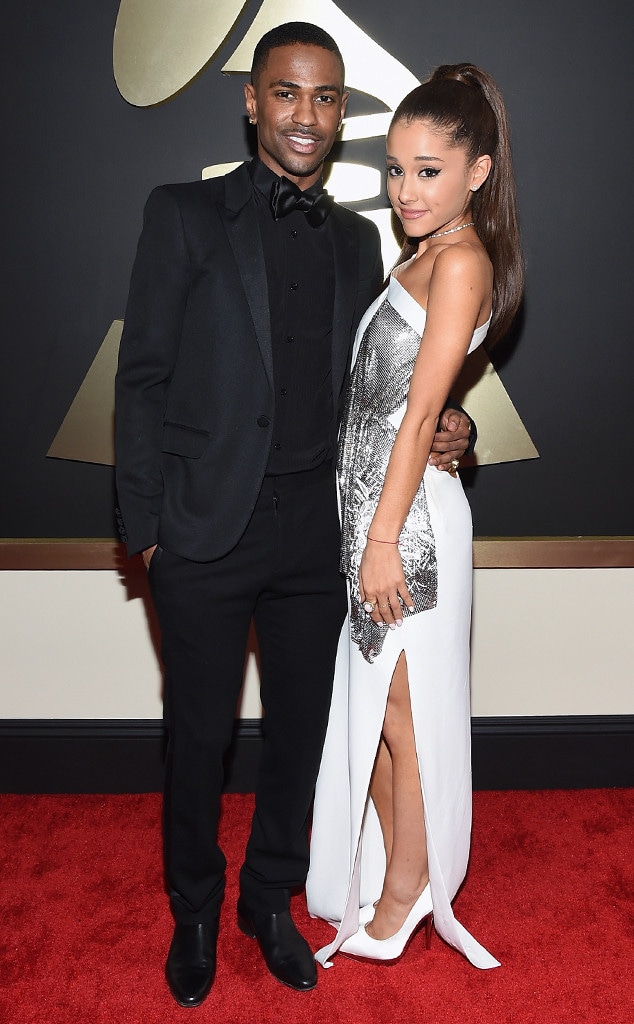 Larry Busacca/Getty Images for NARAS
Big Sean and Ariana Grande have called it quits after nearly nine months of dating, E! News can confirm.
The two released the following joint statement Monday morning: "They both care deeply for each other and remain close friends. We kindly ask that the media respect their wish for privacy regarding this personal matter at this time."
Earlier this year, the rapper gushed about his former leading lady during a visit to On Air with Ryan Seacrest, saying, "That Ariana is very, very special. She's very special to me."
"Everything she has going on is good with her, everything I have going on is good with me, everything between me and her is good, and I'm just going to leave it at that."
Kevin Winter/Getty Images for Clear Channel
Following that, he told Billboard magazine that his girlfriend was "supercool—the coolest" and that he wanted to keep their relationship out of the public eye as much as possible.
"Ever since, we've been friendly, hung out once in a while, and it just evolved," he shared. "I respect her—so I don't think I should talk about it."
And during the press tour for his successful album Dark Paradise, the 27-year-old explained to the co-hosts of The Real what first attracted him about Grande.
"We started out as friends, but that was the thing. It progressed from there, and that's the first time I've ever been in a situation where we started as friends and it progressed, so that's what it is," he shared.
"What I like in women is when they got drive and focus, you know what I mean? That's what I like, I attach to, I appreciate, because I got drive, I got focus, too. And every day I'm like, 'You gotta get it.'"
The two were first linked together in August 2014, and the songstress confirmed the dating rumors in October during an interview with Telegraph magazine, where she said that he was "one of the most amazing men in the world, and that includes my grandfather and my brother."
In the recent months, the famous duo had become increasingly more public with their relationship—including PDA-filled photos on both of their Instagrams and red carpet appearances.
Grande's most recent social media post about her former flame was in early March, where she's shown making a cute face at the Detroit-born musician and called him "baby" in the caption.
Grande just wrapped up the North American leg of her Honeymoon tour, which will pick back up again in Europe this September.
Meanwhile, Big Sean will be hitting the road in early summer for his own set of concert dates around the country.
Us Weekly was the first to report the split news.