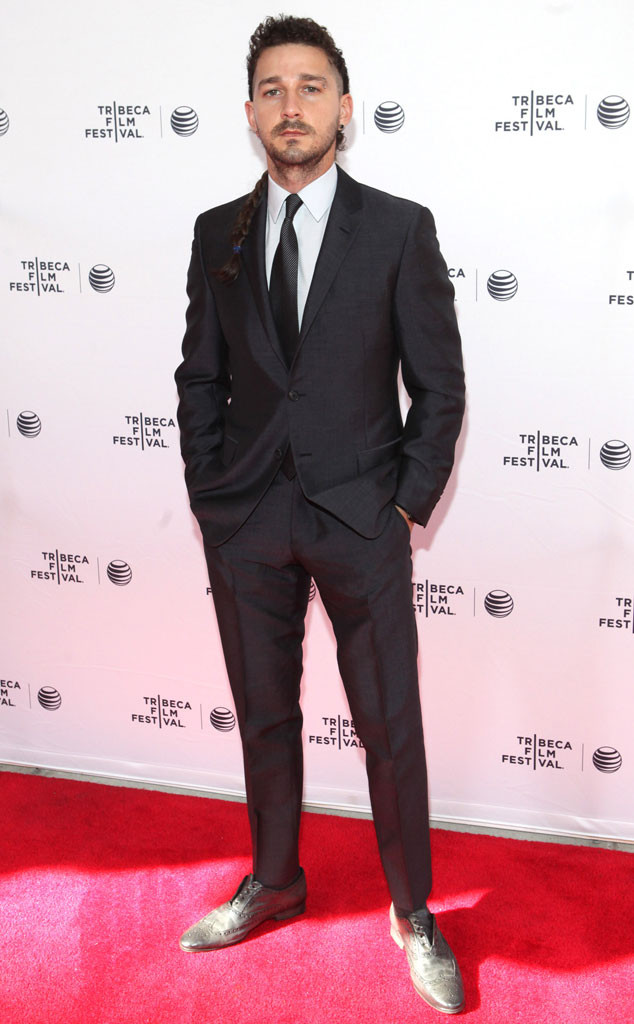 Steve Zak Photography/FilmMagic
Shia LaBeouf might have "retired" from public life, but he seems to be fully back in it, openly discussing his stint in rehab and life as a celebrity. Note: he is a performer and doesn't want to be known as a star.
The Transformer actor-turned-performance artist opened up to Variety about his return to the Tribeca Film Festival, where he and director Alma Har'el debuted LoveTrue, an "experimental" drama that combines documentary and fiction. LaBeouf served as executive producer of the film, or as he says, "I gave her the money."
Even though his involvement in LoveTrue is purely away from the cameras, the Even Stevens star told the trade publication that he will never consider directing because he is a "performer." But even that has its problems because, according to LaBeouf, acting and performing are very different.