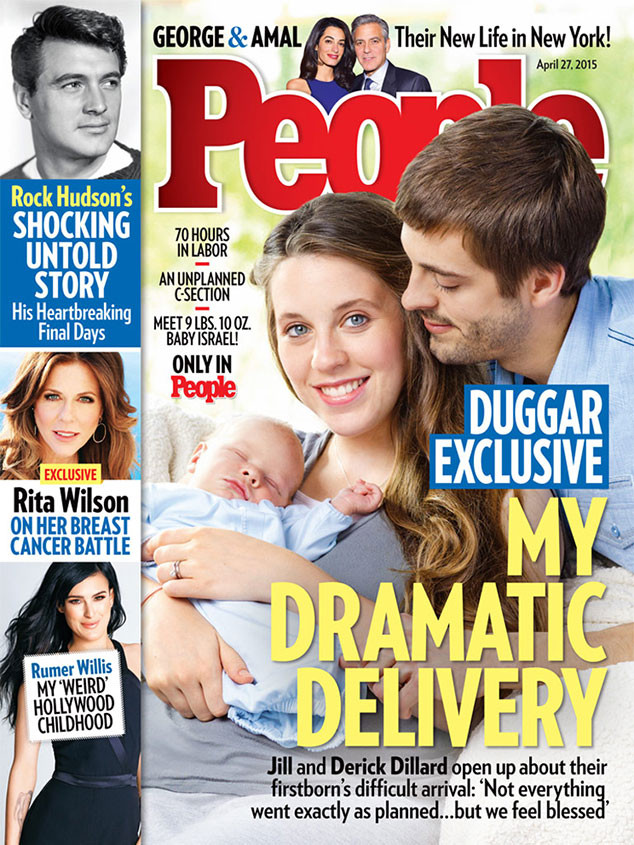 People
Jill Duggar and Derick Dillard thought #BabyDilly would be born naturally at home.
The 19 Kids and Counting stars changed their plan, though, after Jill experienced complications during labor that required medical supervision. In the new issue of People, the first-time parents open up about Jill's 70-hour labor with Israel David Dillard, which ultimately resulted in his delivery via emergency C-section.
"His birth didn't go as expected," says Jill, 23. "But having him here—it's all worth it. I wouldn't do anything differently."