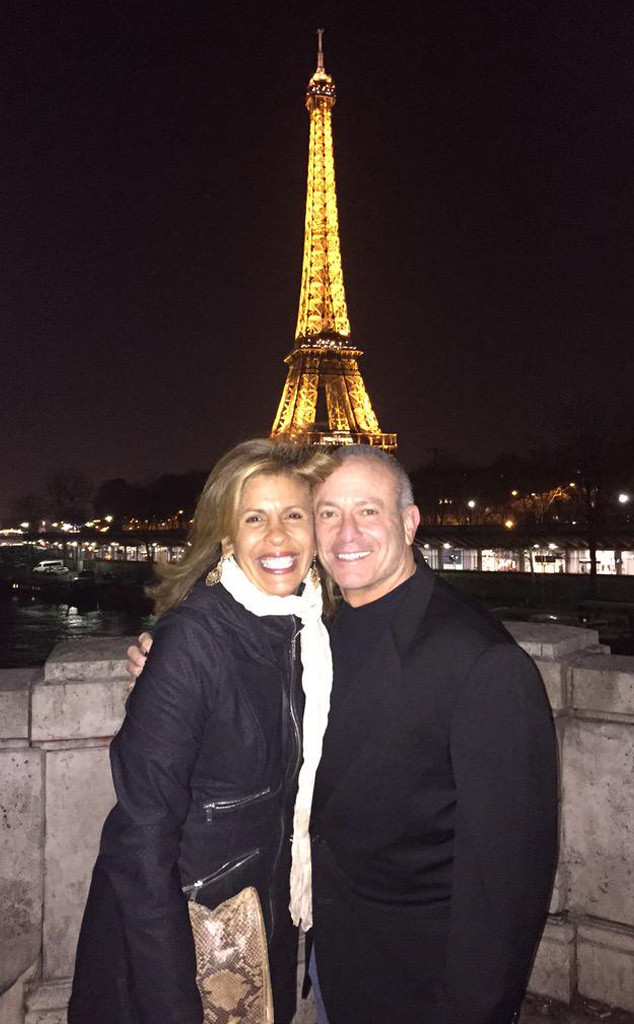 Twitter
Love is in the air for Hoda Kotb!
While many celebrities stayed close to home for Easter weekend, the Today show co-host ventured to Paris where she enjoyed the City of Light with boyfriend Joel Schiffman.
"His daughter goes to school in France for like a study abroad thing, and he was like, 'Maybe we can sneak away for the weekend,'" she shared on Funday Monday. "So you know what we did? We snuck away."
Hoda Woman continued, "It was one of those great whirlwind trips. We ate in really cool divey places. We walked the streets…"