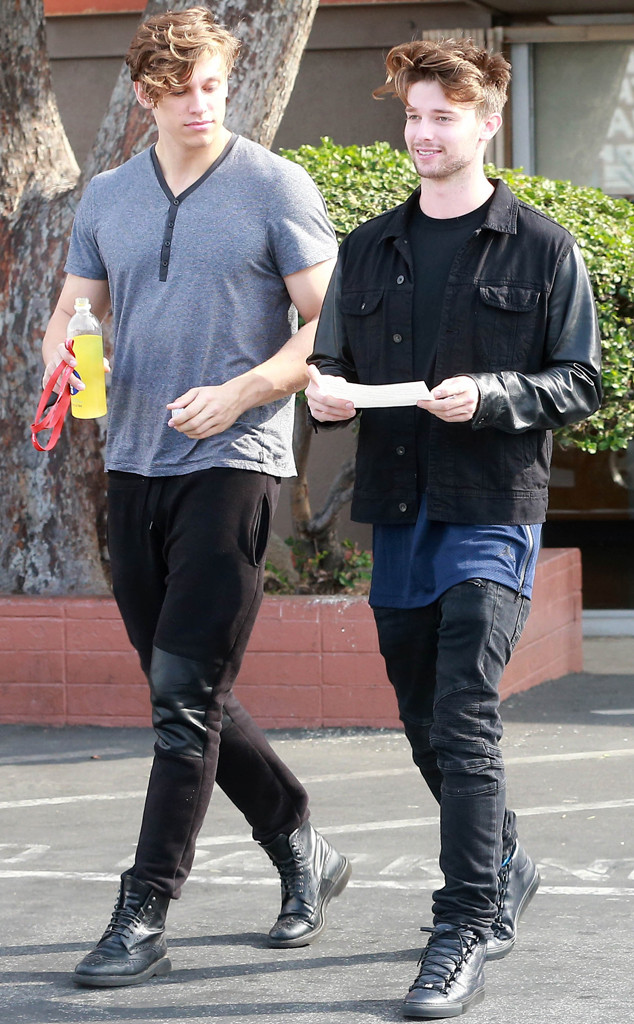 Terma/Javiles/FAMEFLYNET PICTURES
Patrick Schwarzenegger is flashing a big smile today...wonder why?
The 21-year-old celebuspawn was spotted running errands with a friend earlier today, and we couldn't help but notice that he seemed to have an extra pep in his step. Unless there's a large figure written down on that check he's holding while on his way to the bank, we're going to guess his cheerful attitude has something to do with his date last night.
Schwarzenegger and Miley Cyrus took their romance public yesterday after being photographed making out while attending the USC vs. Berkeley football game at the L.A. Memorial Coliseum, and E! News has learned even more details on their PDA-filled outing.
"The tailgate tent had games like corn hole and other drinking games. Miley and Patrick were hanging out there for a bit and seemed really comfortable together and were very affectionate the entire time," a source tells us.