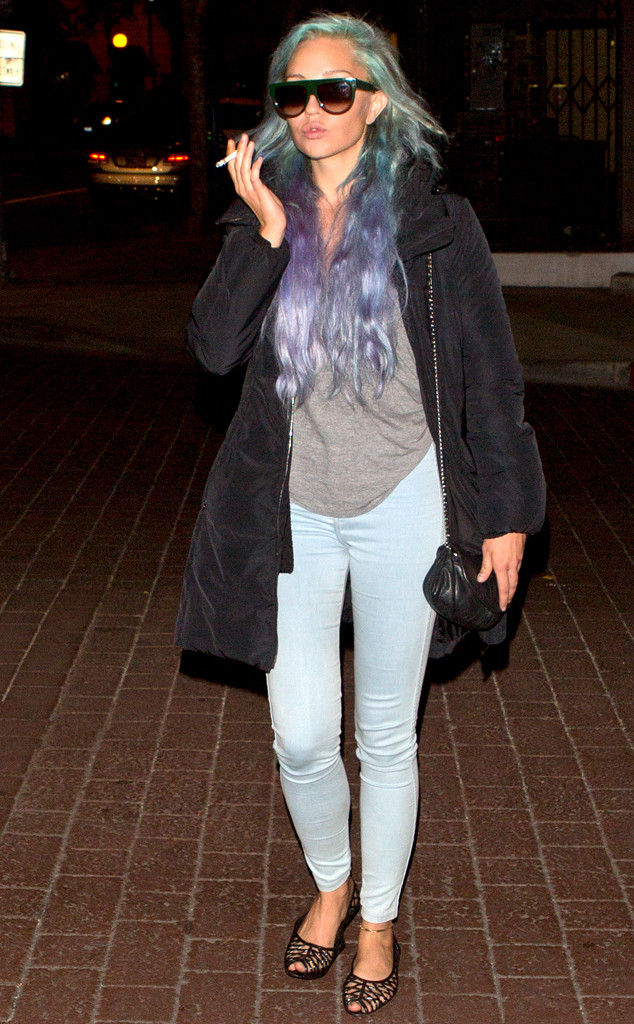 SPW / Splash News
Amanda Bynes had quite the busy night on Thursday.
Yesterday evening, the troubled star made a stop by Sugarfish restaurant in Beverly Hills with a male friend. Despite reports that the 28-year-old actress was turned away from the Japanese eatery, the restaurant tells us she was not refused service.
"Amanda Bynes wasn't denied service at Sugarfish," the restaurant tells E! News. "She came into the restaurant with a friend. They sat down for a moment. They looked at the menu and decided that they didn't like it. They wanted American fusion sushi. Sugarfish serves old Tokyo sushi. They wanted the deep fat fried rolls which we don't serve."