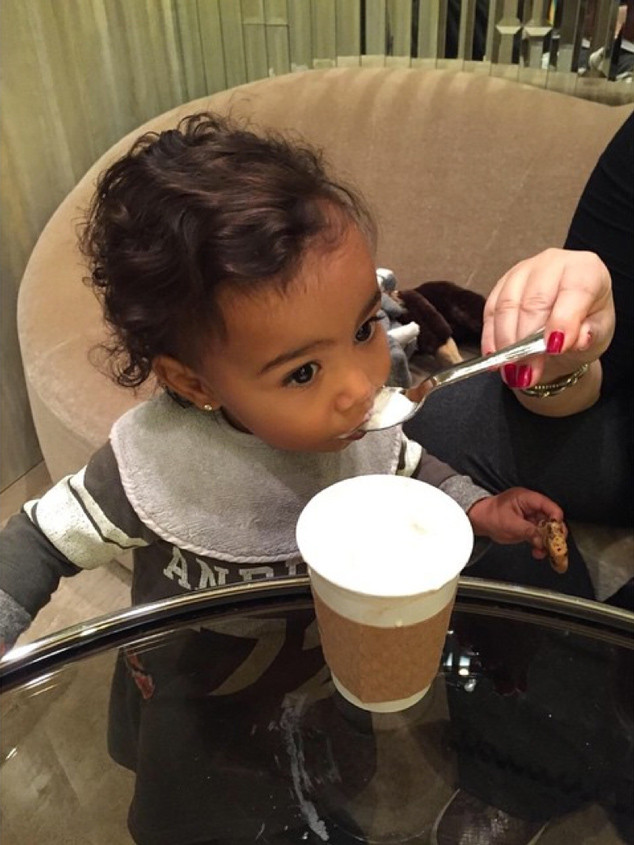 Instagram
Tis the season for cozy sweaters, indulgent beverages and adorable family photos!
While this may not be North West's first Christmas, it may be the first one in which she'll be able to consciously enjoy the many delights that the holiday season has to offer.
Starting today with her first hot chocolate!
"1st hot chocolate! #AuntiesSpoilingHer," Kim Kardashian shared a pic of her and Kanye West's 17-month-old daughter, her cute long-sleeve T-shirt protected by an impossibly chic bib, enjoying a spoonful of whipped cream.